listening to broken bells.  remember to buy ... not download illegally.  unless it's shitty jazz.  wait ... that only comes on vinyl.  i guess you have to be in wisconsin to really like it, though. ;)
so yeah ... we had our memorial day.  not sure i'm sure why we get that monday off.  i'm not gonna kiss ass so the older white guys like me, though.  sorry.  not my style.  we got a monday off, though, and that was nice.
it's inevitable that when there's a "long weekend" the "weekend warriors" are out in force.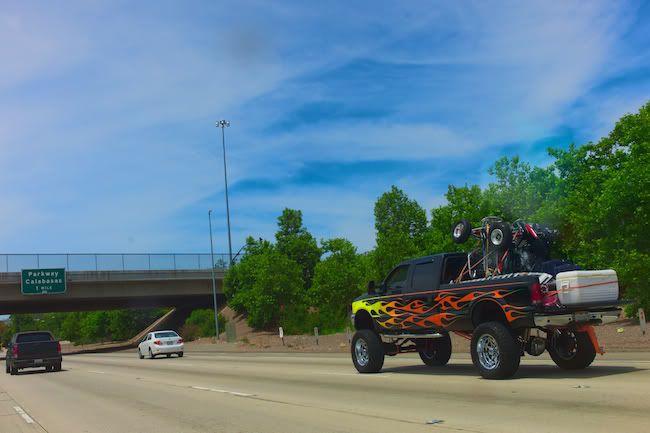 penis=small.
rather than "destroy the dunes" as it were ... we hung out with a dear friend ... and some furry little dear friends.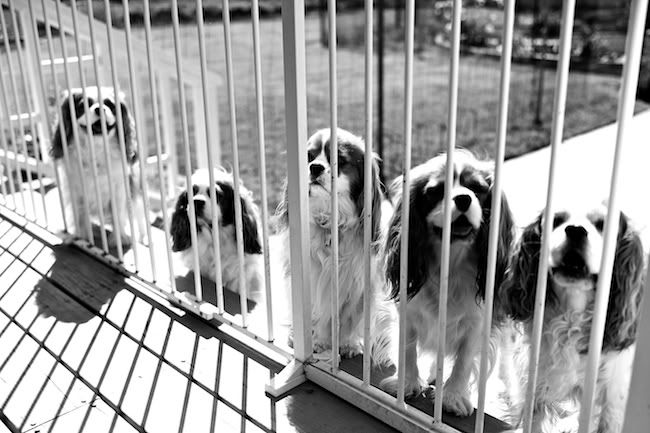 'twas a beautiful weekend up north of hell-ay.
this little girl is getting new parents.  fancy parents.  she's so damn sweet.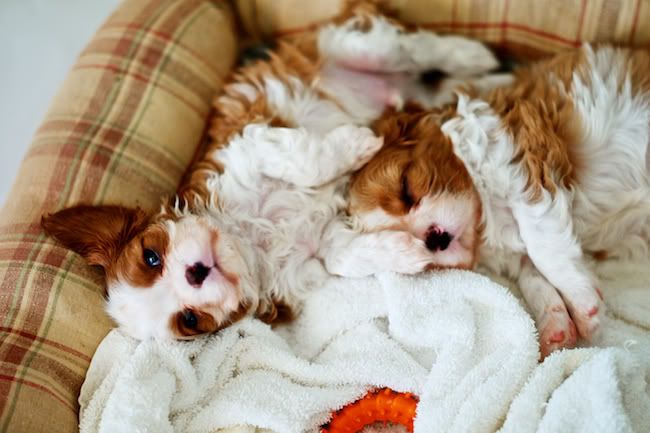 perhaps not as sweet as little homie on the left. :)
oh, yeah, not only am i totally in love with aperture 3 but the maccreate.com film simulation presets are really friggin' cool.  not gonna say which were used ... but ... pretty much every photo in this post was run through one preset or another.  
and ... all of the photos in this blog, almost like, well, every other post in recent memory were made with the leica m9.  for the most part i used the new 1.4/35 summilux asph ... i mean ... in prototype form but ... still.  also, there's some 1.4/24 summilux asph, 1.0/50 nocti and ... um ... 2.0/75 sumicron asph, too.  not gonna go frame by frame and say which was used where, though.
funny ... that even though i shoot the best equipment canon has to offer ... it still didn't make me love digital photography.  the leica m9 made me love digital photography.  it even perhaps made me love shooting my canon digi-equipment even more.  odd how things work out.
don't think my lab loves me as much any more, though.  then again, they friggin' should after having a nice drum scan of a neg and then the subsequent almost-six foot wide print we had made.  that should make up for it.
next time 'round ... perhaps we can skip the damn drum scan.  expensive little bitches those things are.  i know ... should have put on some nice jazz ... and made an analog print, right?
whatever.
you're gonna get some cavalier overload, just fyi.  a warning if you will. ;)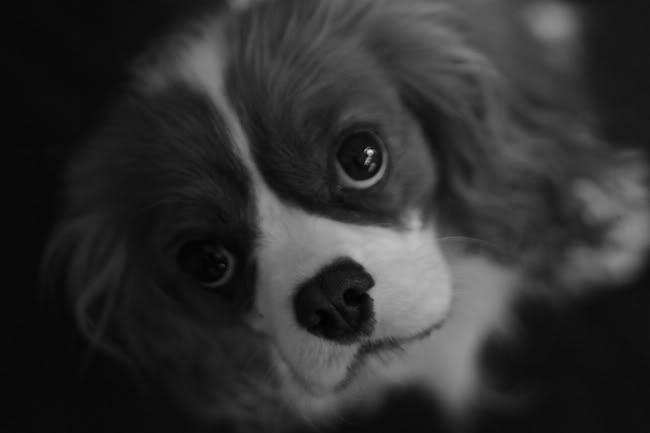 such a pretty little face.  wait ... did i hear someone say they wanted to see more of this pretty little face?  i knew i did.  in fact, i think it was a faint whisper out of austria?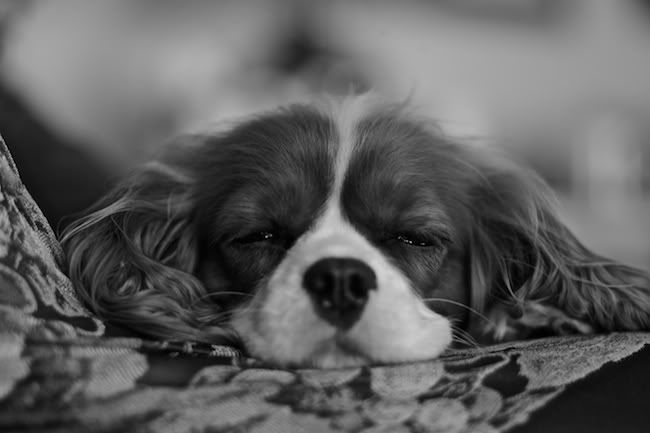 rough day of being sweet and cute.  a friend said "you should weaponize this cuteness."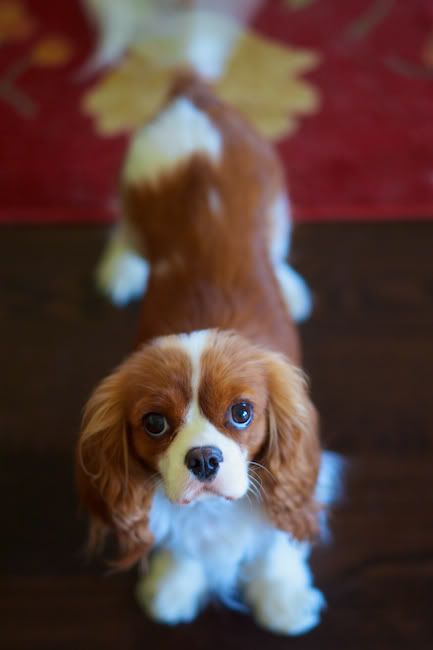 love her little face.  then again, i guess you could tell, right?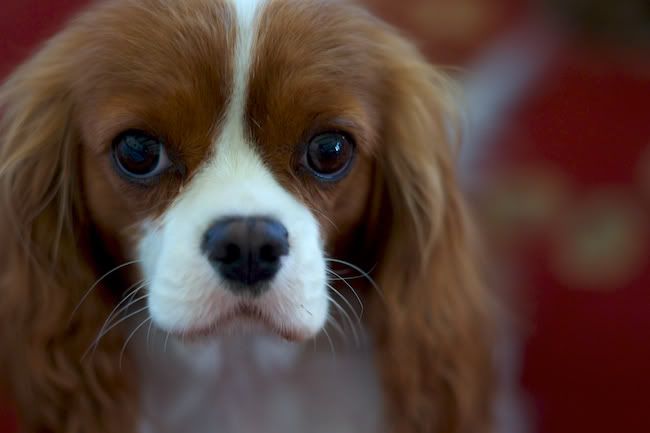 her name is punky and she gave birth to a little boy very close to our hearts.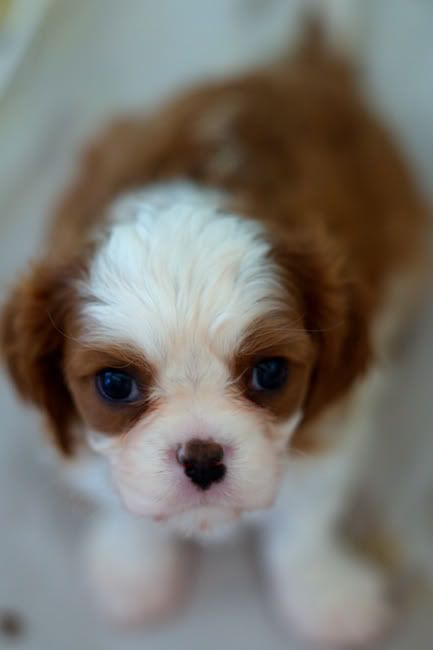 oh my.  what a face.  his personality is just beyond.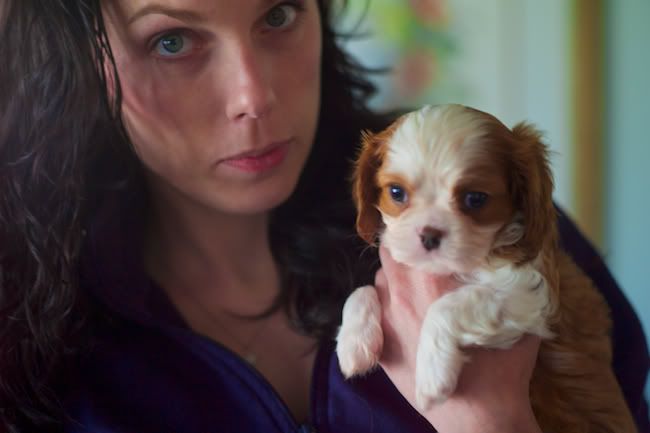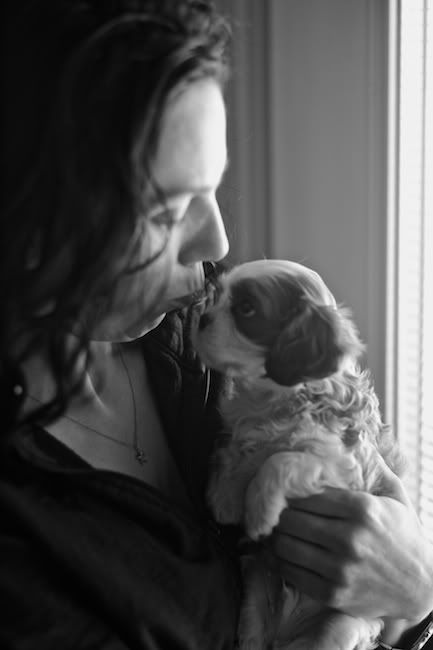 i think she likes him ... and ... him ... her.  :)  then again, how couldn't he.  she's amazing.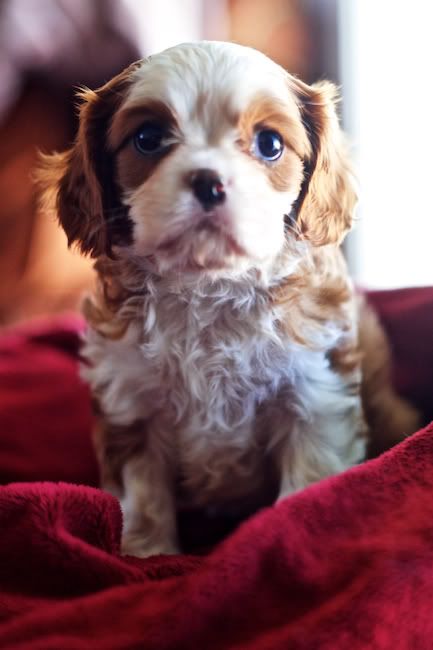 he's pretty amazing, too.  
i don't think we can name him peta sucks, though.  ;)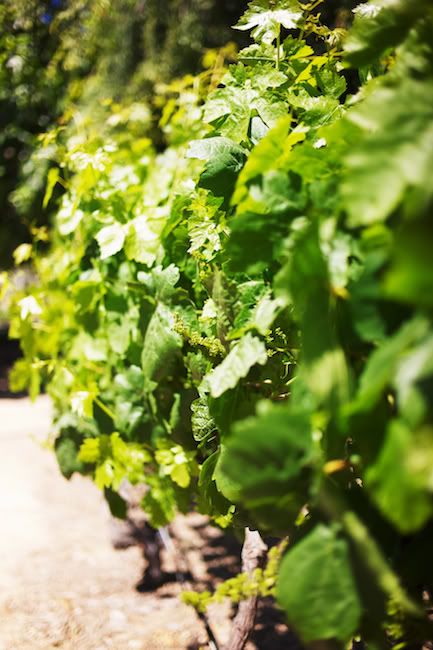 baby puppies.  baby wine grapes! :)  except only one will be squashed in the fall and it WON'T be a puppy.  velvia 50 preset. ;)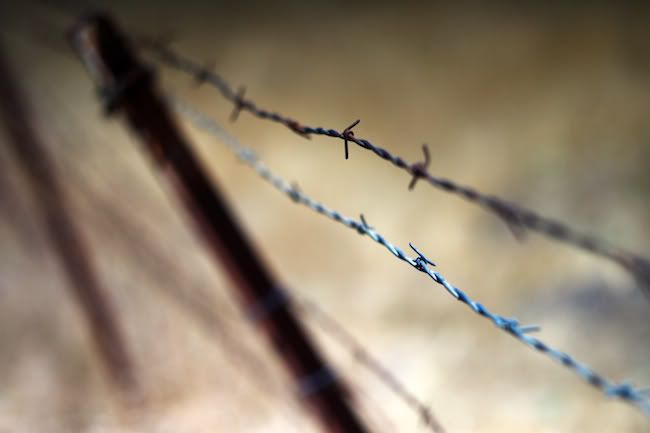 2.0/75 asph sumicron.  velvia 50 preset again. ;)  i was watching cows move from shade tree to shade tree.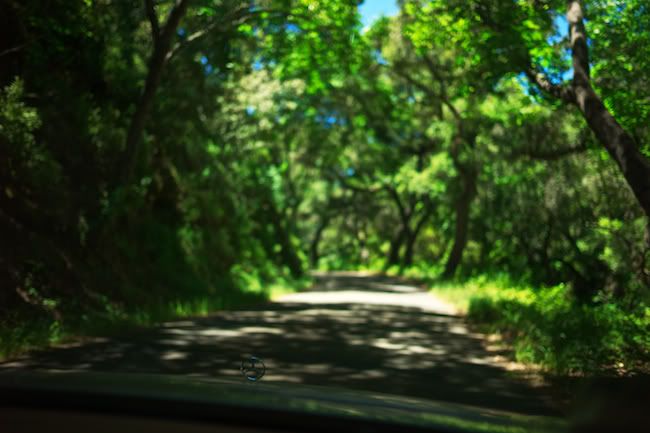 and then a nice ride through some nice tree-lined canyons in the central wine region.  not that we drank any wine.  we had tequila and vodka.
our new favourite cocktail, though is:
high ball glass.  fill with ice.  1 oz st. germain liqueur. 1 oz. grey goose pear vodka. splash of apple cider.  
jesus in a glass.
or a dollar in a barrel.  whatever.
only in this part of the state could you walk into a barn filled with beautiful organic vegetables and fruites and buy on the honor system.  
never happen in los angeles.
we have too many douchebags here ... both native and imported.
most are in entertainment.
we made new goat-friends.
who eat hay ... not fucking corn.  animals should not eat fucking corn.  just fyi.
only assholes from iowa who own feedlots and supply fucking mcdonalds feed their poor cattle corn.
grass-fed ... not that we're eating goats ... livestock is way better.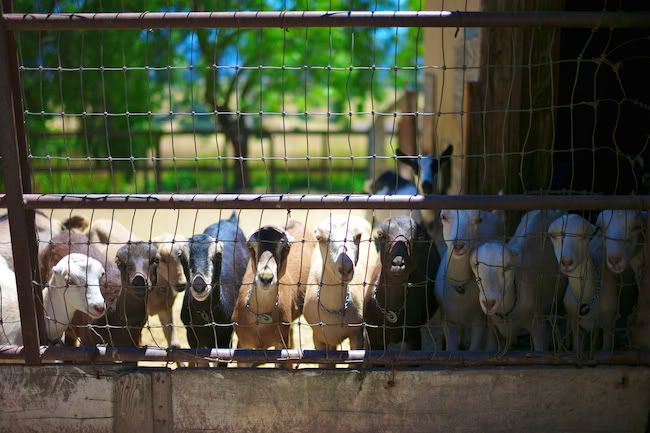 sorry guys for talking about you and hay and feedlots in the same ... vicinity of sentences and photos.
next ... we went to a dog show.
but seriously ... this should make you angry.  as a father ... i cannot believe what industry/media does to young women.  truly disgusting.  vivid should ... be so ashamed.  yeah ... i just told a porn company to be ashamed.  hmm...  that's like telling a nazi to be nice.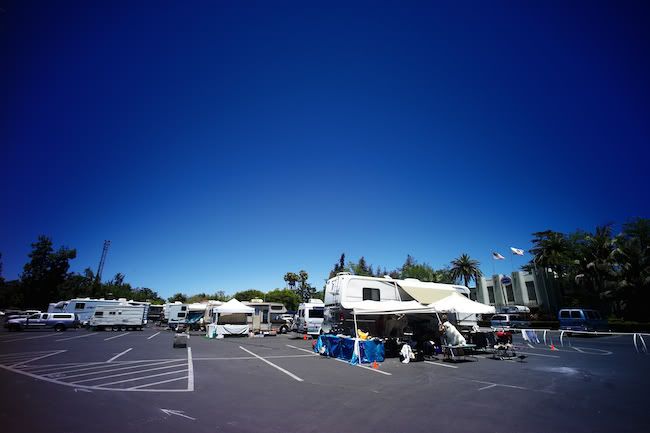 this was what we were greeted by when we parked albeit illegally but ... whatever ... there were no parking attendants/guards at their respective posts.  so ... whatever.  we parked.
the cosina/voigtlander 4.5/15 isn't too bad on the m9.  yeah ... there's some weirdness at the edges but ... whatever ... not every lens can be a leica lens. ;)
<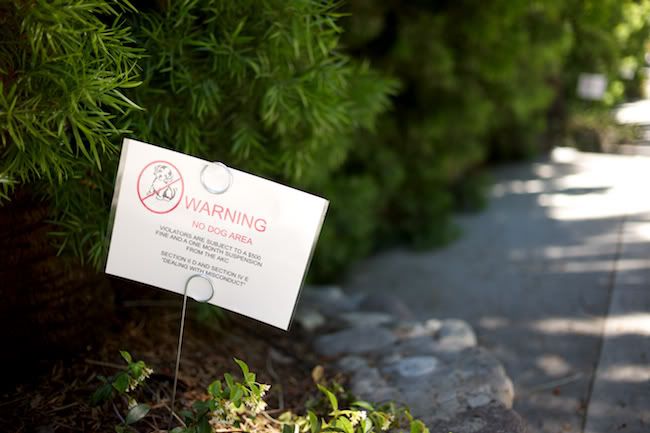 don't shit here or the akc will spank you.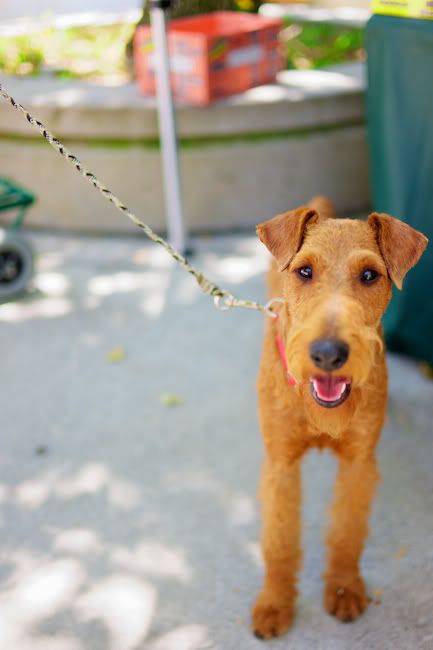 this little irish terrier wouldn't though.  such a nice little guy.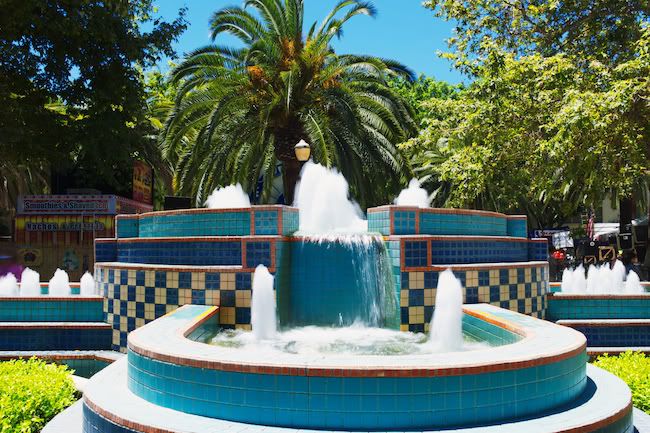 nothing like a 1988-era fountain in the 909. ;)  or a six-stop nd filter. ;)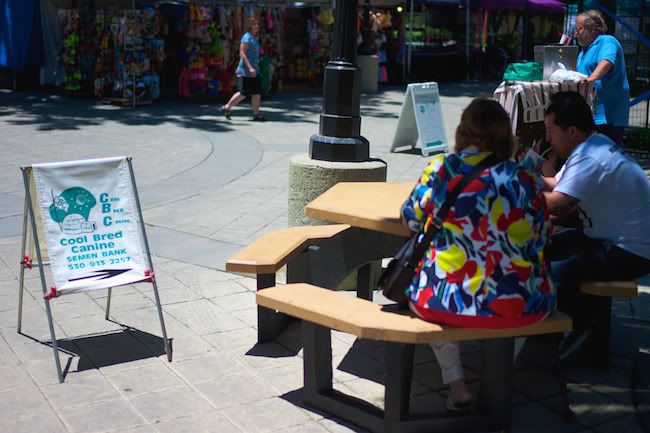 homeboy's sucking on a straw next to a sign for a semen bank.  wonder if that was a to-go cup?  dunno.
sorry.
i'm gross.
i'm 14.
whatever.
meet kate.  kate is pretty.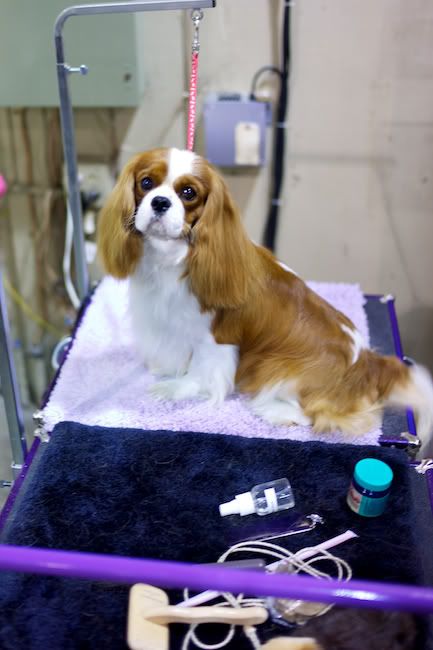 this is leo.  leo is my homeboy.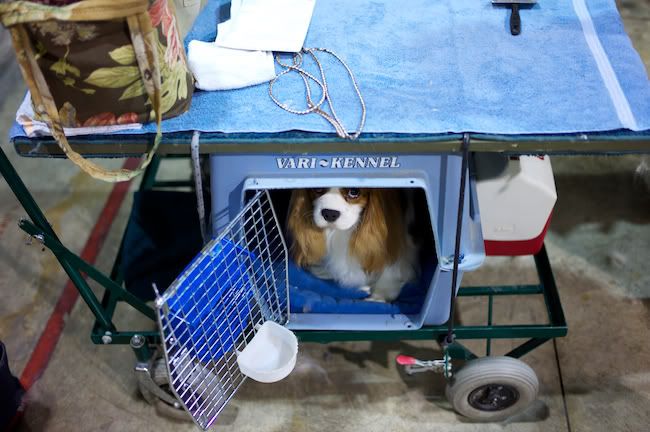 this is jack.  not jack-jack but jack.  jack's cool as hell.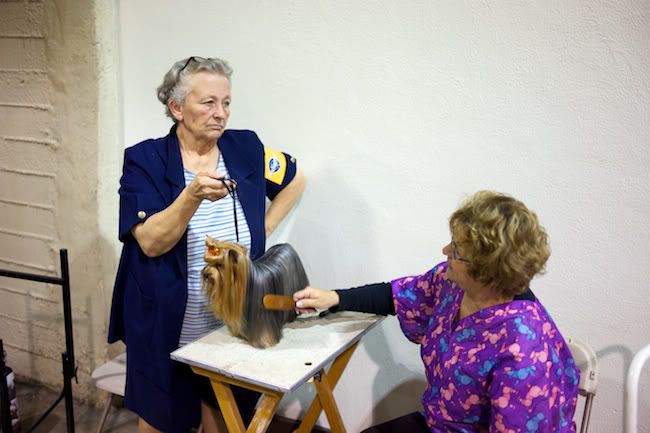 silky grooming is srs bsns.  srsly.  so many captions ... so little time.
i used to pick on chihuahua owners but ... the stars aligned ... and ... well ... silkies ... and their owners were in the crosshairs of visual snark. ;)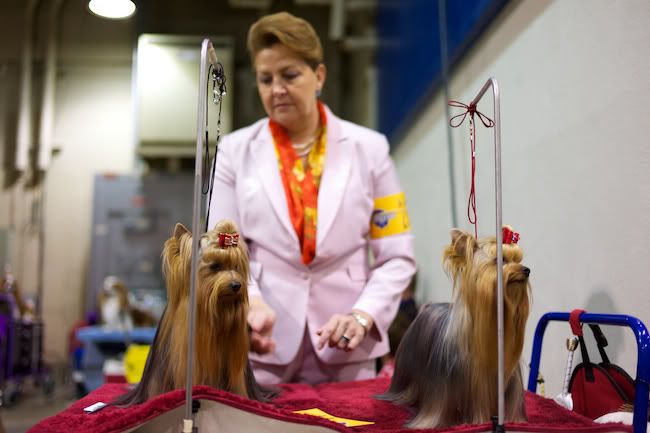 silky.  yorkshire.  i dunno.
i only like cavalier king charles spaniels ... and 80% of their owners/breeders.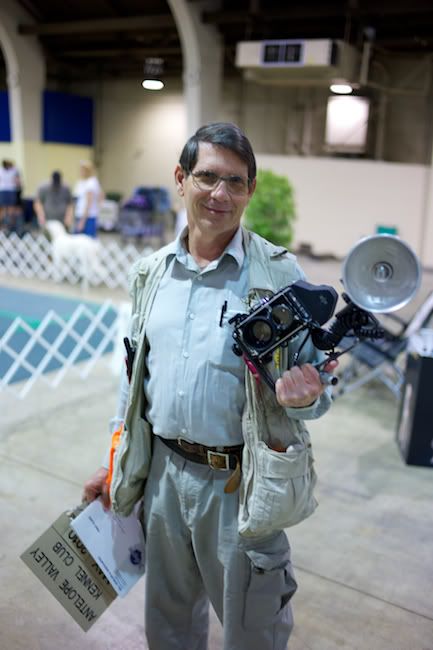 "analog bill" my new friend.  very nice guy.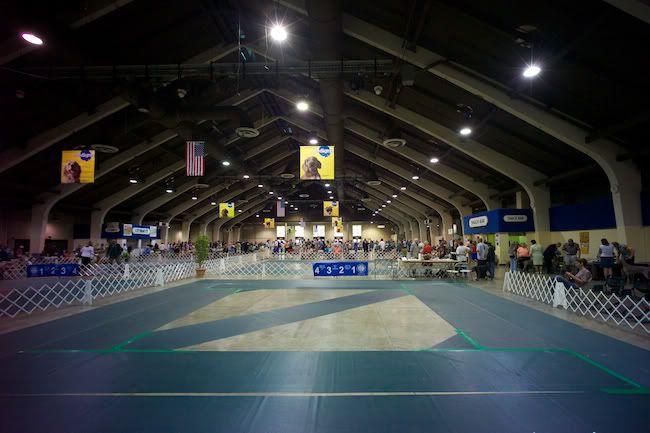 buy a cosina/voigtlander 4.5/15 and get a free star filter. ;)
fyi ... fucking metal halides ... suck.  they spike in red, green and blue.  their CRI must be -100, then again, high pressure sodiums must have -250 CRI.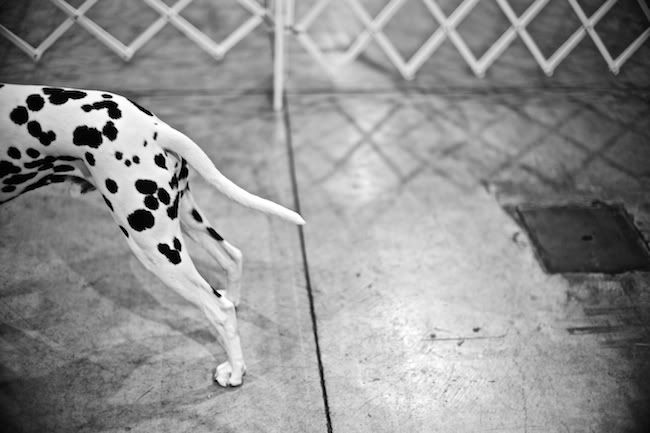 i like this.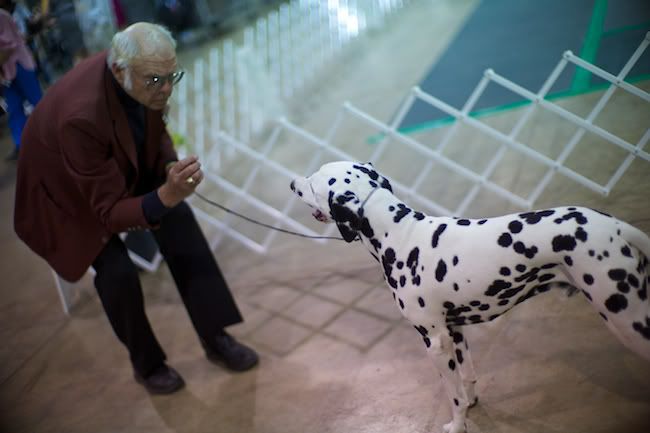 srs. bsns.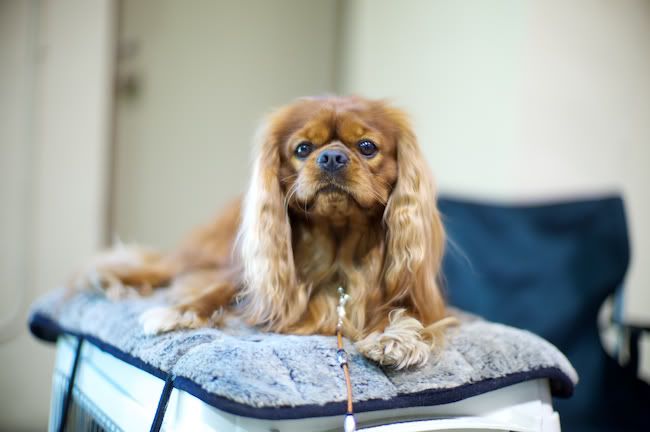 my little friend sammy.  he's a fancy show dog.  i have a soft spot in my heart for rubies.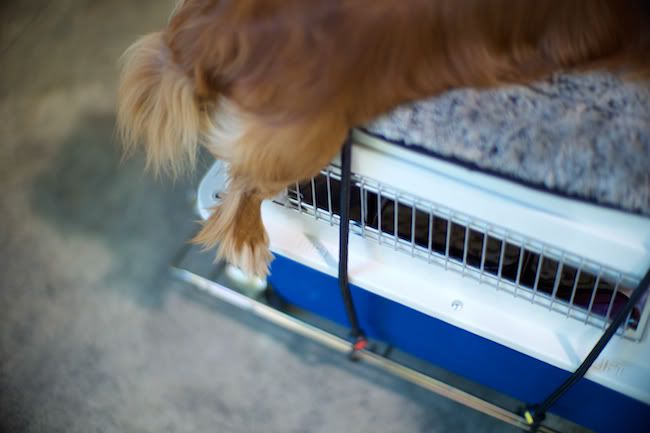 sammy has impressive slippers.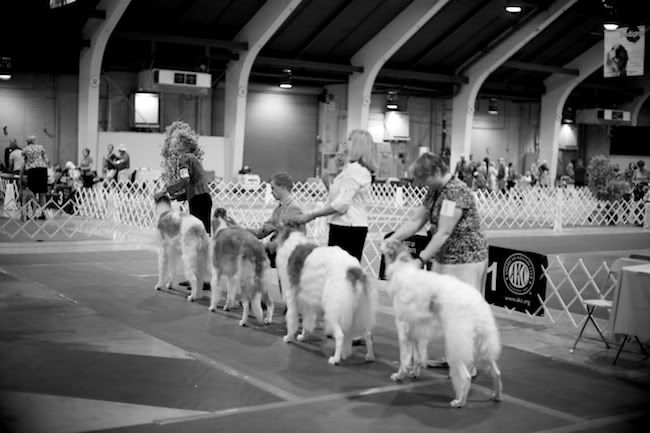 afghans.  i think.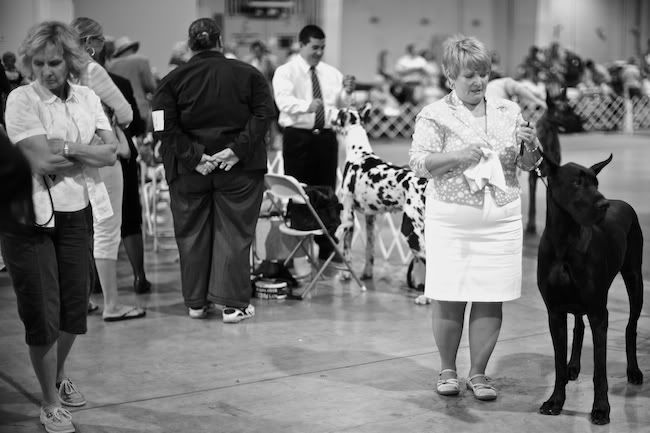 someone brought a pony to the dog show?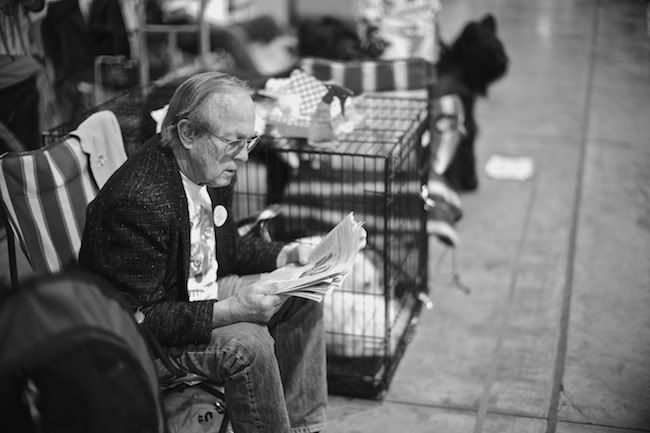 "another goddamned dog show, marj!?"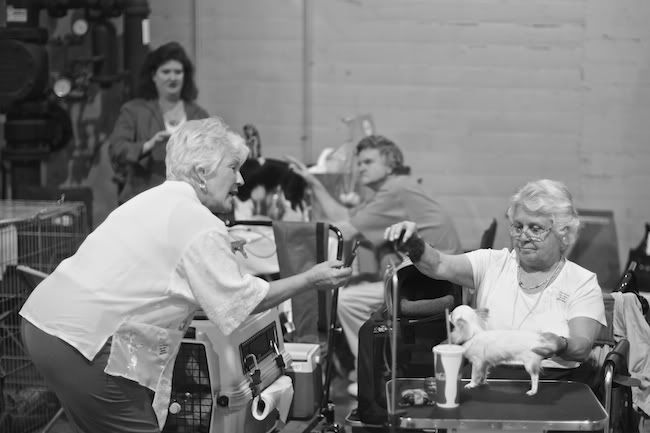 that dog weighs 2lbs.  the woman on the right has a cavalier, too, though, so she's off the hook for just "being a chi-chi breeder."  the japanese love her dogs.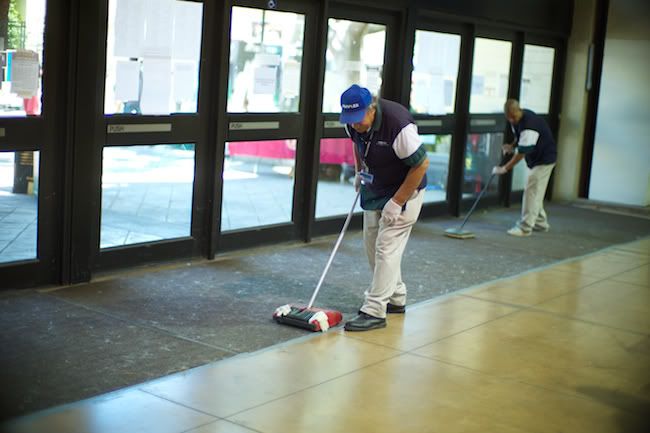 this job's gotta suck over the course of a four-day dog show, right?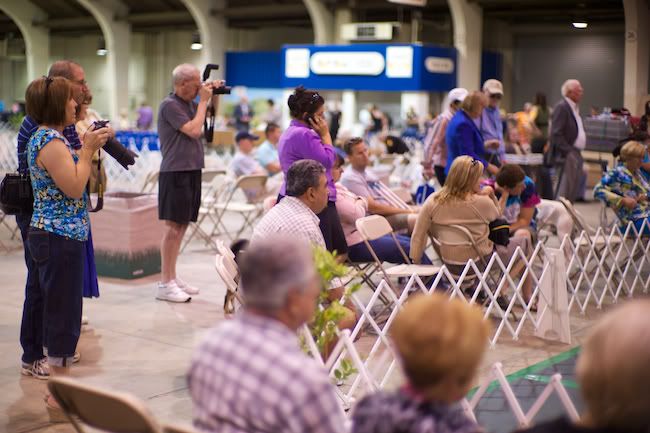 srs. bsns.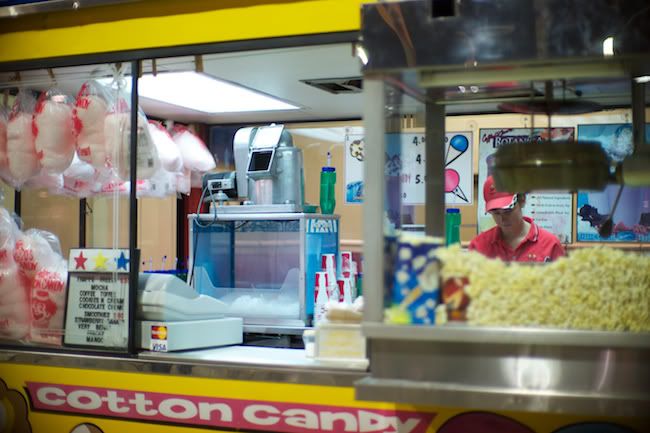 welcome to the united states.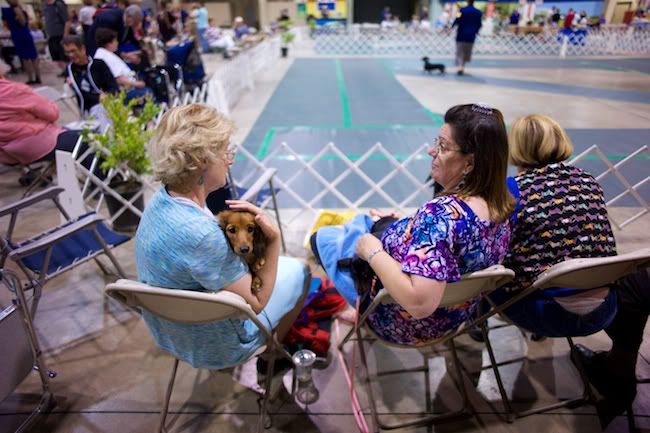 caption contests could run rampant with these photos.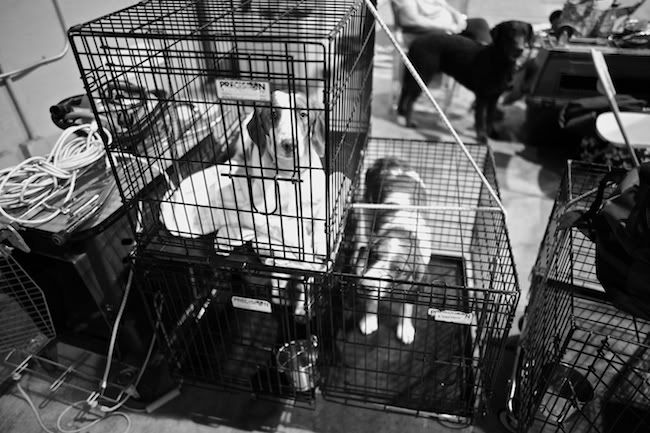 he asked me to take him out and go chase birds.  poor buddy.
focus.  snack.  bait.  whatever.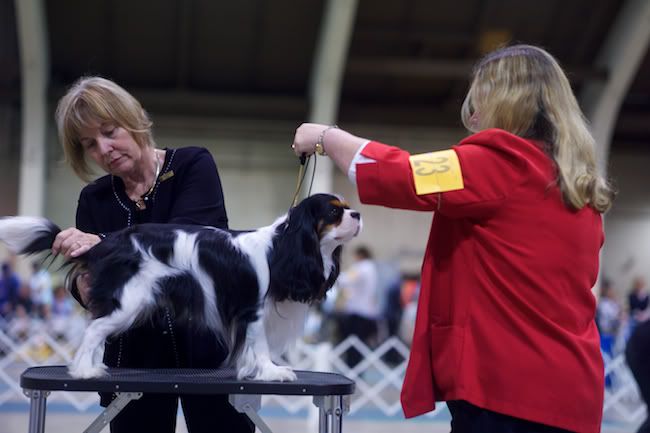 at least buy him dinner first.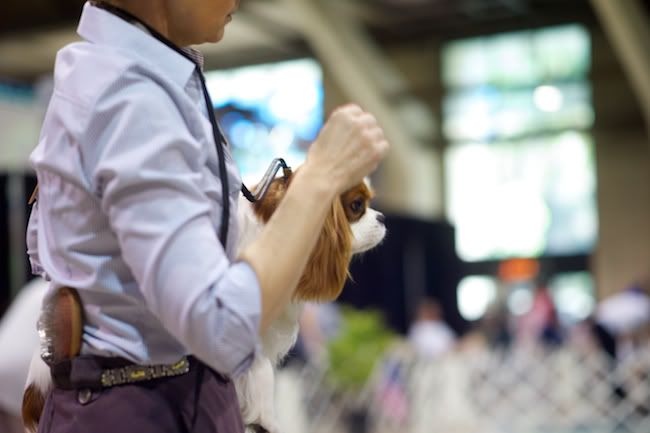 "fuck ... my nuts are next. if i weren't the most loving breed in the world i'd turn 'round a bite you."
for a chi-chi ... she's sweet and ... cute.  she's big in japan.  pardon the pun.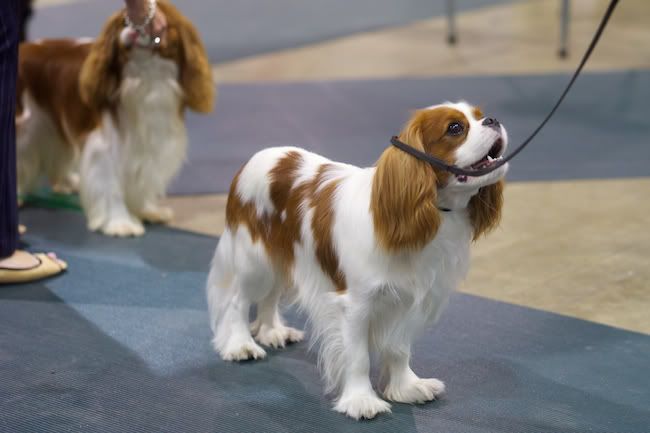 i love this breed.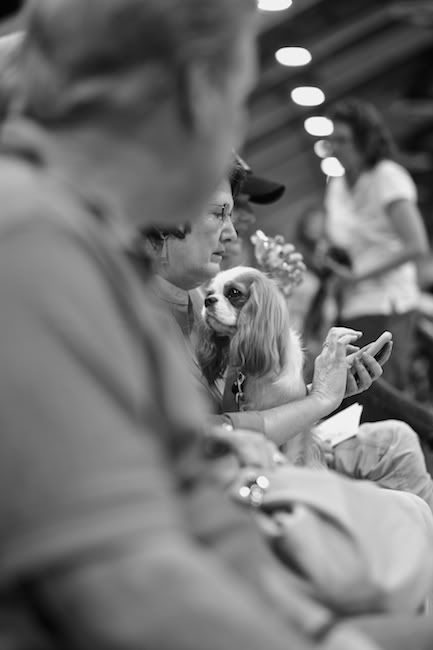 they're amazing.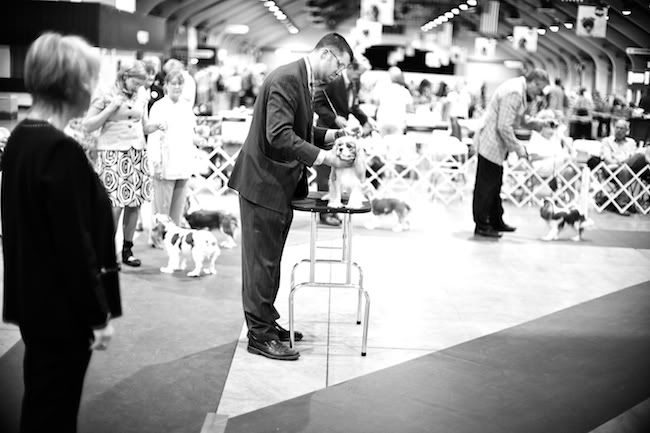 so was this judge's uncanny ability to see a dog's molars at 15 feet away.  brava.
some days you're the pigeon.
some days you're the statue.
potahtos.
potaytoes.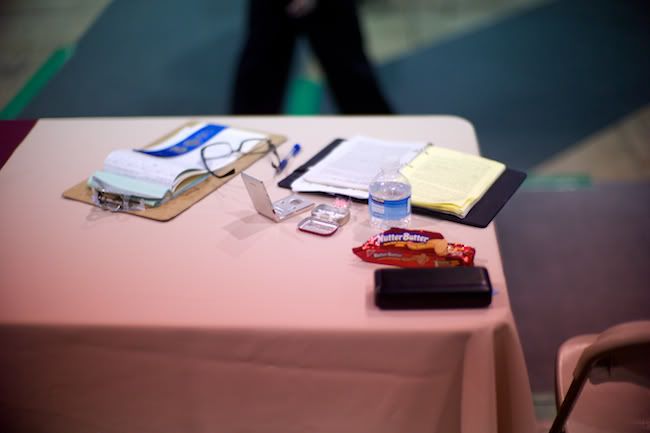 judge gear.
shouldn't she have her glasses on all of the time, though?  kinda like an umpire?  odd to me.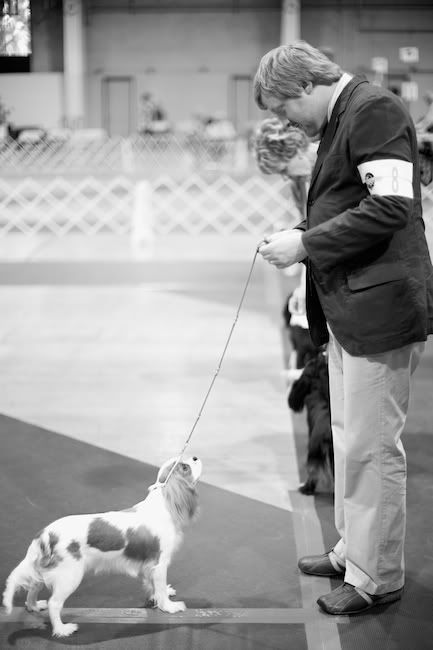 is it snack time yet?
homie ... i'm a photographer ... not the judge.  seriously.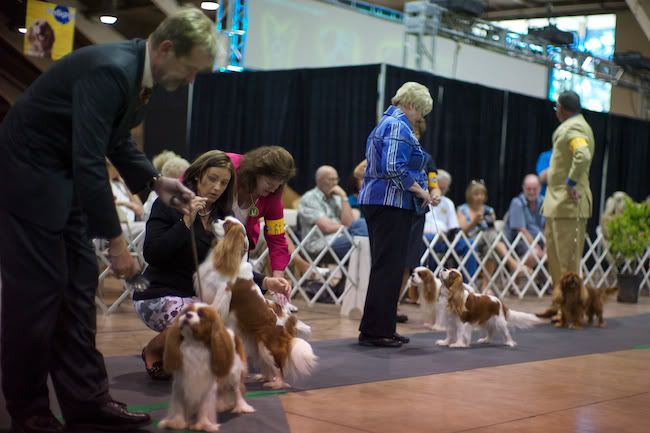 snack.
bait.
don't think they really care.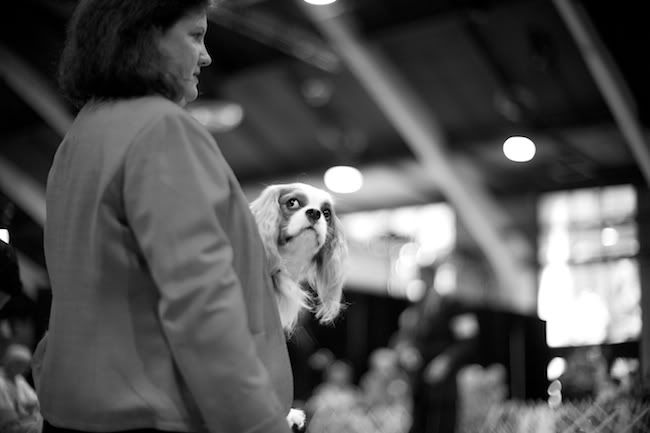 whatchotalkinbout?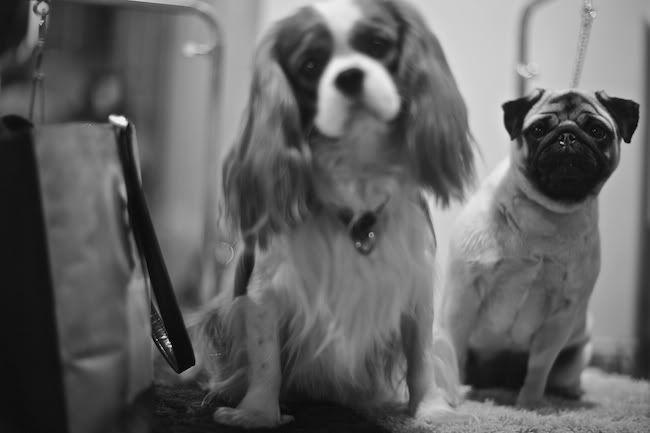 i perfected my monkey sound.  leo and chop-chop agree.  i'm not being racist.  that dog's name is chop-chop.
do not fuck with her.  she will fuck you up.  she has a wiener dog.  my favourite photo of the day.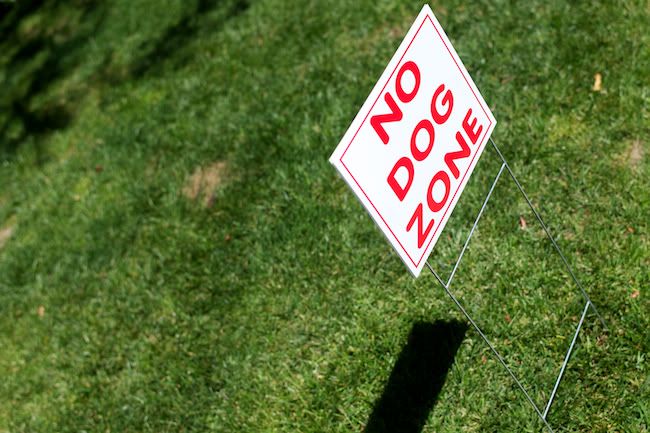 the irony.
yep.  busy yet good weekend.  started in heaven and ended up in the 909.  at least we were surrounded by mostly friends. :)
hope your week is off to a good start and you're not thinking about making photos whilst listening to jazz and you're actually making photos.
those who can't do ... teach.  remember that.
cheers from a now-warm hell-ay.  i'm going to make soup.
cheers,
c