when i was enjoying myself in beautiful snowy sundance i got an email -- actually through facebook -- asking if i would cover a premiere. it wasn't an assignment per se as it came from the studio. hadn't done one in like forever. i hadn't seen my studio-friend for a while and thought it'd be nice to say hi. i mean ... not only ... it's probably one of the biggest premieres this year. i think the message said "... and come by and shoot your leica."
it's nice when you know someone appreciates a "different sensibility" when it comes to coverage of something.
it wasn't only nice seeing him but ... also ... my friends who shoot the line.
if you're old. if you're a fucking landscape shooter and post more on forums than you shoot, you won't get it. the people who shoot the line are NOT paparazzi. whenever you are credentialed you are not paparazzi. paparazzi is what YOUR wife or girlfriend looks at when she reads a weekly.
YOU are just a purveyor of low-brow schlock you call photography.
press line photography is much different than paparazzi.
anyway ... i would really love to see the top photobloggers try and shoot rather than just write about what they THINK they know about photography. in fact, it would be hilarious to see one of them -- besides you, ken -- try and shoot a press line. i'll bet they couldn't.
so ... when i mentioned that i was gonna shoot this particular premiere, valentine's day, one of my friends asked if i thought a leica s2 would be interesting to shoot. almost 38 megapixels. i'm used to 20 or so but ... 38? there was only one lens available and since i wasn't gonna be roaming i wondered if the 2.5/70 sumarit would be enough. it wasn't like i was on an assignment-assignment so ... whatever. it's all good. having shot one of the h2's i thought it'd be slow.
i first thought it'd be my secondary to the primary leica m8/m9 franken-camera with a 1.4/35 summilux. the third -- thanks to the same friend -- was another m8/m9 franken-camera with the .95/50 noctilux.
because i couldn't resist i took out what i thought was a beast, the canon 1dsm3 with a 16-35/2.8L and weighed it on a food scale, digital, of course. i was shocked to see that the S2 and the 2.5/70 were within an ounce. size is pretty close, too. surprised me. i think of an almost 38mp camera and i think of a pig like the 'blad. not really so.
yeah, that's the way to shoot a premiere. i don't believe it's been done before. ;)
before i went, though, i made a photo of a little friend of mine...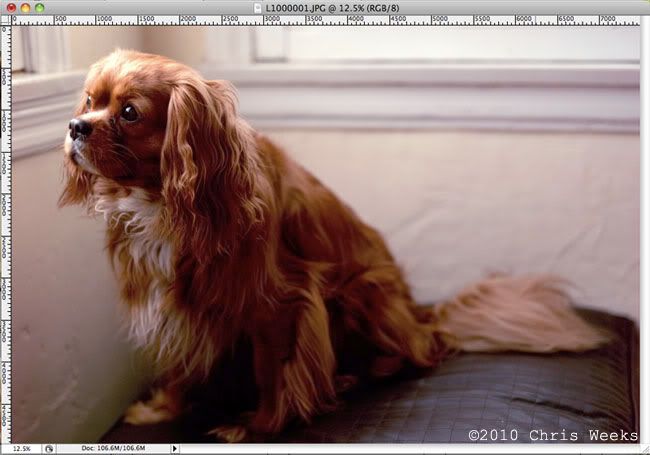 106.6M jpg!? i didn't shoot RAW as i didn't want to spend all night working. didn't want to hook into the drives so ... aperture took the night off. sorry aperture. 106.6M jpg. jesus.
was kinda shocked -- i know i shouldn't be -- that the menus were so easy. i found the pertinent af-type, iso, white balance, file type information easily. the four big buttons were easier than scrolling around with the 1dsm3. i learned the camera in 5 minutes. i did have a good 2 minute tutorial, though.
was surprised how good the af was. i know i shouldn't be surprised. i just was.
whilst shooting it quickly became the primary camera. sorry m's. just happened.
granted i wasn't shooting dng's ... but i fully expected to hit the buffer wall ...
i didn't.
not only ... at like 1.5 or whatever it is per second ... i thought i'd miss photographs.
um. no. i didn't.
again, dunno why i was shocked but ... i was. the files were looking pretty good on the monitor. not only but warner brother, god love them, put up arri 1.2k hmi's. i couldn't have asked for anything more.
spectating is serious business.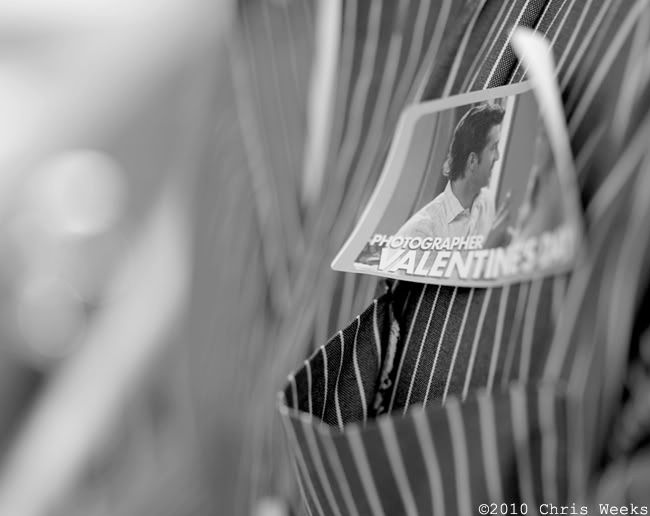 so was the credential for the pit.
i set it at daylight -- not even a custom wb setting -- and barely had to touch the files in terms of levels.
i went a bit esoteric tonight.
last night.
she was a freak, actually. no idea how she got on the carpet.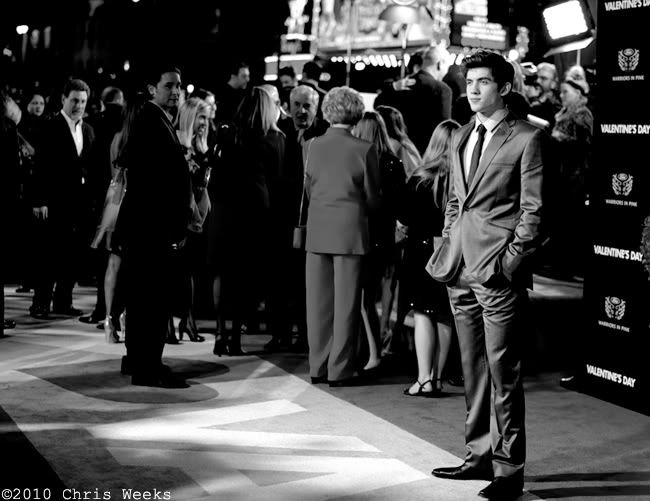 converted to b/w in ps cs3 with a custom set of actions -- aperture had the night/morning off. he's carter jenkins and i'm assuming he's an actor as he's on the "face sheet."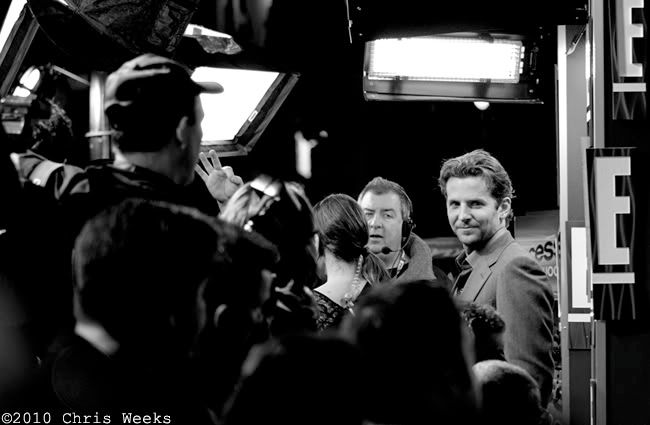 bradley-friggin'-cooper. yes, he was good in "the hangover," also a warner bros. film, but there's something not right about him. dunno what. i know a couple of girls who can cite a litany of reasons they think he's creepy.
i actually liked all of the E's. well ... that and miss hathaway.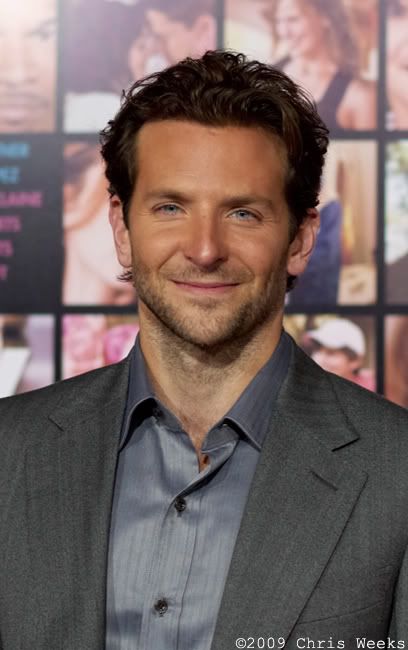 i didn't think you could get enough bradley cooper. this is a pretty extreme crop and i still got a 300 dpi 10" on the longest side file. pretty impressive.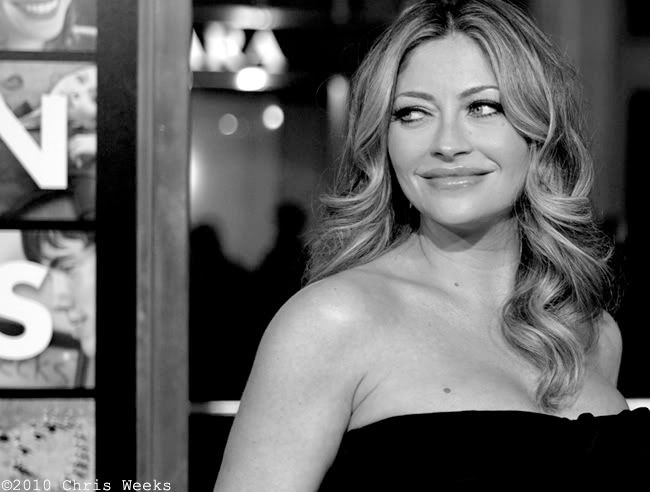 rebecca gayheart looked pretty good for a very-pregnant woman.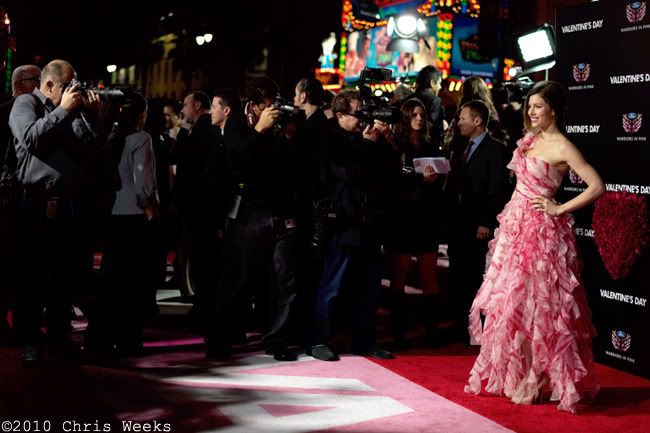 jessica biel looked pretty good, too. happy she didn't bring her boyfriend. he's kind of a douche. his publicist is a great guy; he's a douche.
seriously, i loved the files that came out of the s2. damn.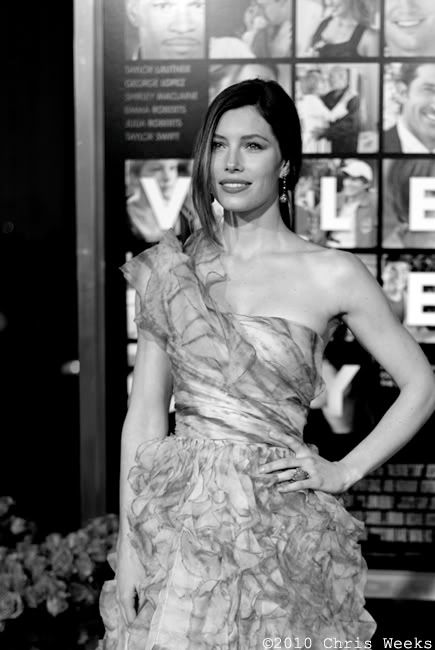 i wasn't into the standard headshot-full length - half-length. i kinda did whatever i felt like doing.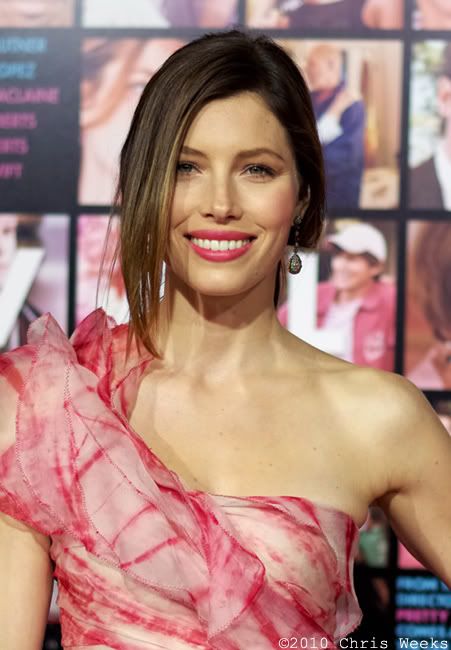 imagine what's effectively a 50mm lens (in terms of a 35mm fullframe camera) and with a full length shot of miss biel ... horizontally. i got a 300 dpi 10 inches on the longest side file. i'm amazed.
when i first met jennifer garner we were backstage at something and she walks up and says "hi, i'm jennifer."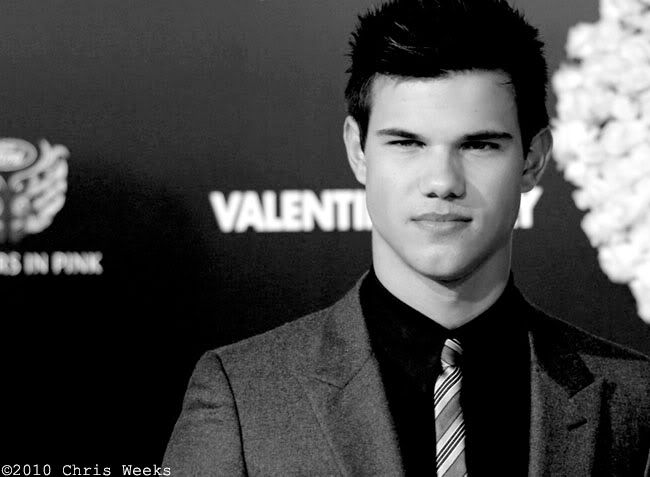 allegedly girls like taylor. ;)
and, again, a pretty extreme crop. there are a lot of possibilities with such huge sensors.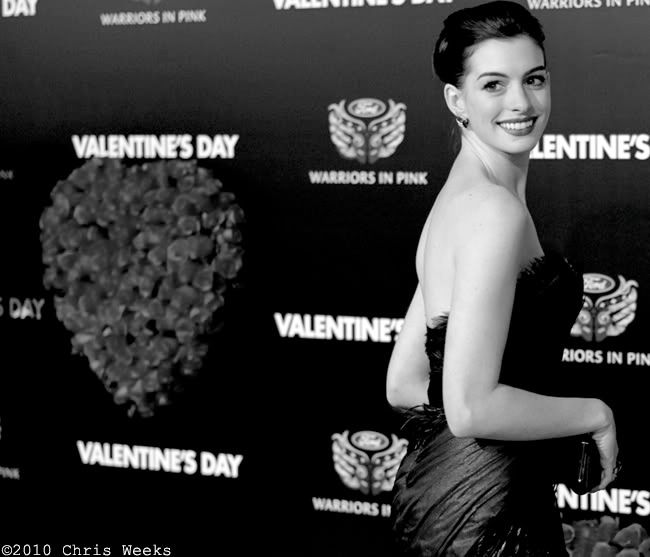 so cute. and she's a good actress.
i don't remember the last time i photographed julia -- meaning i'm not doing a spotlight search as i'm not hooked up to the drives. emma ... i think i photographed her last year at sundance.
funny that one of the arri 1.2's had an older bulb in it and threw a little funky light in one place on the carpet.
i think i made more eye contact since i wasn't yelling nor blasting them with 5 flashes per second. ;)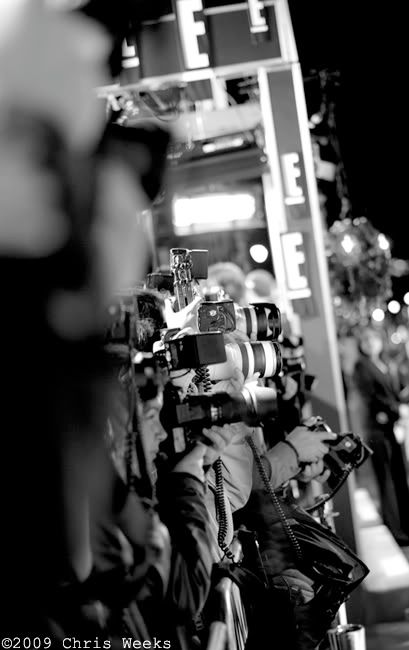 it's a veritable wall of cameras.
i liked jessica's (alba for my e.u. friends) new haircut.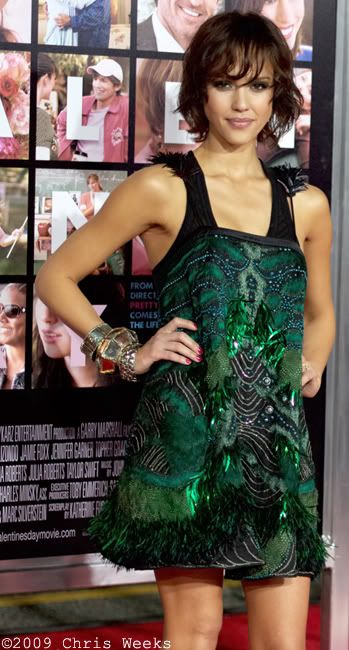 and the s2 liked jessica. it's funny because her husband did some funny shit to some paps a couple years ago.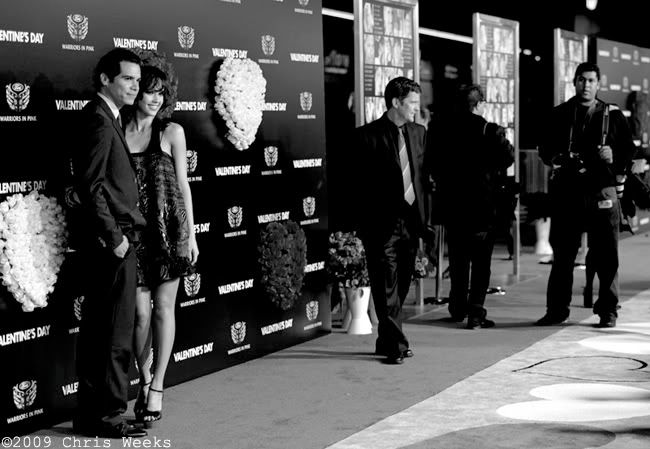 okay ... one more of her ... ;)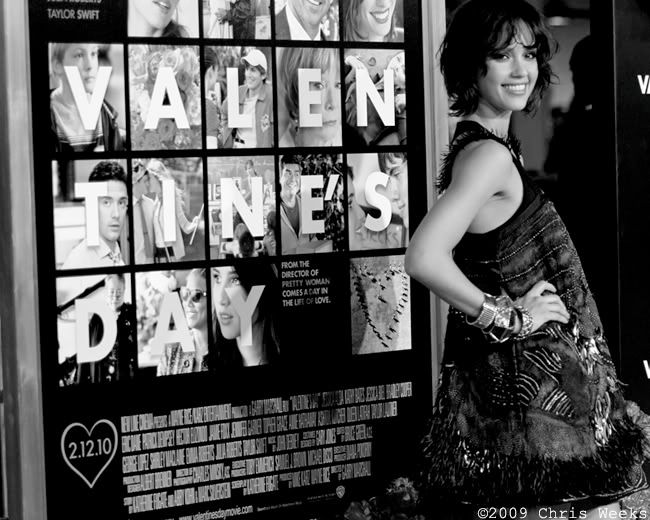 i swear i didn't forget about the m9!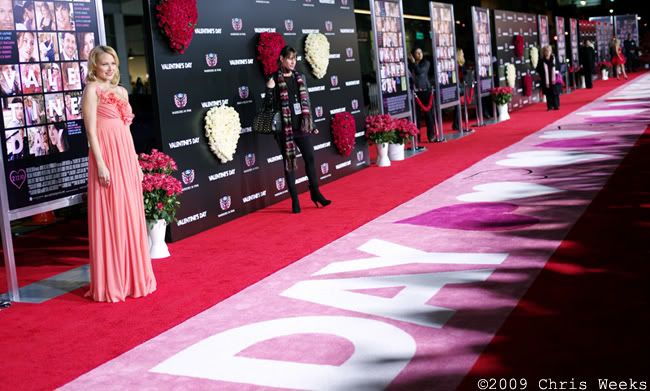 most unique carpet award goes to wb as well.
i guess i didn't use the nocti that much. not that it didn't take a bit of a hit. poor nocti.
julia seemed very happy. giddy.
in fact, all of the talent seemed pretty happy.
even the publicists were happy. then again, brad's always a pretty nice guy.
seriously, i was shocked how good the leica s2 was. not that the last photo was an s2; it was with the m9.
knowing that it could take the abuse of wading through crowds, photographers, getting squished ... is pretty impressive ... especially for something one would think is a studio camera.
no, i won't talk about the price. ;)
i'm very much looking forward to using this thing for an editorial shoot.
i can't believe i spit out a blog twice in two weeks either.
then again, it's almost 04:00.
i got to have a fight with an ftp server this morning. three times.
anyway ... hope you're all very well.
cheers from the soon-to-be-rainy-l.a.!
-c