not the politically-correct-for-facebook-blog i've done as of late.  so ... if pro-fucking-fanity offends you.  just look at the pretty photos.
i think having seen the mother-fucking-dog-show-shooter after i watched alexi's video:
a spaz-tastic christmas message from imboycrazy! from alexi wasser on Vimeo.  guess some ebedding code is pretty ... um ... slanted towards advertising.  whatever.  watched that.  saw her enjoying her rap.  and saw that the last rap on itunes is/was "the grey album" by Jay-Z and DJ Dangermouse.  that would explain the profanity i think.
it's been forever since i wrote something.  damn.  amazing where time goes.  i read sev's blog last night.  read?  no, i looked at.  i read some.  it reminded me that i should write something.  like him i've been working a lot and doing pre-production and 2nd unit photography on my first film project.  fuck laforet.  he can't have all of the fun.  i won't have a crew of 20+, though. ;)  i wouldn't want one, actually. 
wanna find out how many people it REALLY takes to make a film?  go to a set when it's raining like a bitch.  that's how many.  i've been practicing pulling focus and operating.  those 1st A.C.'s ... they have a hard job, man.  not easy.  not impossible, though.
what else?  worked alongside norman jean roy doing the behind-the-scenes of a national advert campaign.  i see that name on a call sheet and i'm like "fuck me ... this is going to be a day from hell."  i mean ... ask someone who's worked for/with "the biggies" and see what they say.  how about the famously published female photographer with a fucking capital P leaving her assistant in the mojave midday in the early summer because something fucked up. 
and unlike most of the l.a.-ego-shooters ... this dude was so fucking cool it wasn't even funny.  i don't think he liked "behind-the-scenes-shooters" of the past because they ... shot with flash. ;)  i didn't. ;) huge leica photographer, too.  pretty friggin' cool trading stories with that guy.  most of the "talent" in l.a. couldn't measure up to about 10 % of this guy's photographic ability.  not only that HE'S NOT A FUCKING DOUCHEBAG who lets his assistants light it. ;)  you know who you are.
what else?  um. working, of course.  the holidays.  a bit of travel.  location scouting.  writing. 
and ... my lab hates me.  i've shot one fucking roll of film since um ... a few months now.  i'm really that much in love with the leica m9.  in 90% of the assignments i'm on ... it has replaced the 5dm2 as my ambient camera.
oh, fyi, i'm no longer picking on rockwell.  no, i wasn't served with notice.  i've gotten to be internet-friends with him.  he loves shooting; i'm good with that.  he's actually pretty fucking nice.
back to the m9.  it really is something else.  in fact, the dng's pumped out of that thing are seriously, so different than what comes out of my canons.  the colours seem more pleasing to me.  i don't know about nikon; i don't use nikons.  i don't count anything out but ... for the time being i'm fully happy with my canons.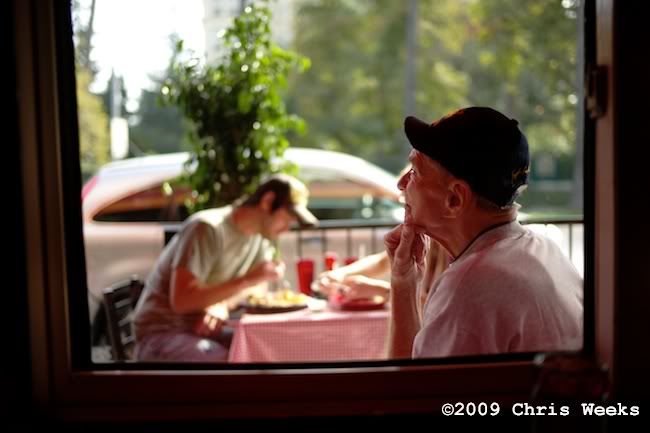 homeboy's contemplating the canon-nikon-issue, too.  i asked.  promise.
seriously, though, i love seeing moments like that.  so many of them pass right by us.  and they happen all of the time.  all around us.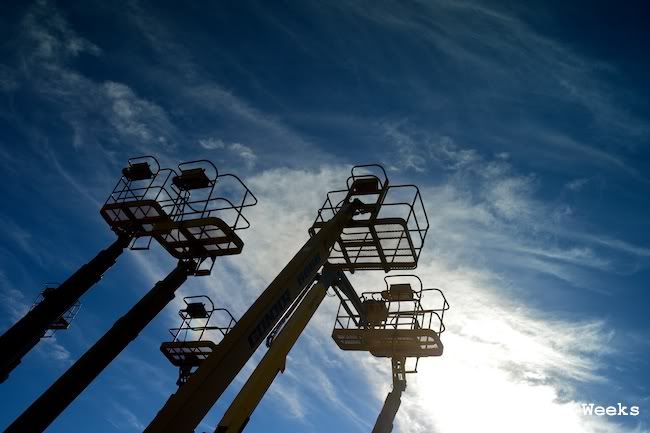 did a holga-photo of the same beasts but i think the sky here is better.
there was something kinda megan's list about this dude.  dunno. what.  but.  something.
fucking los angeles.  it was fucking november and homeboy's fronting as santa already.  i was a bit more sane than the woman off-frame who had her dog in a stroller and was talking to it like it was her daughter.  odd.
not that spaniels aren't children. ;)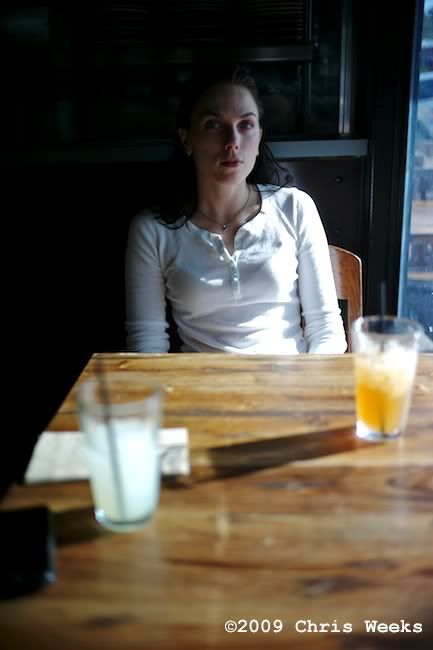 very happy to be eating at local. ;)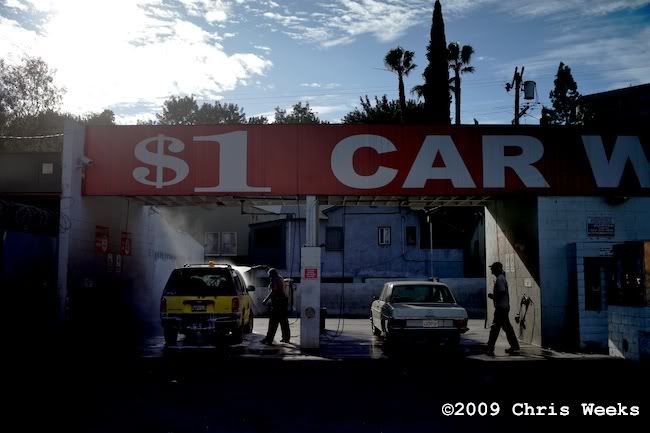 who knew security guards washed at the dollar car wash?  i didn't.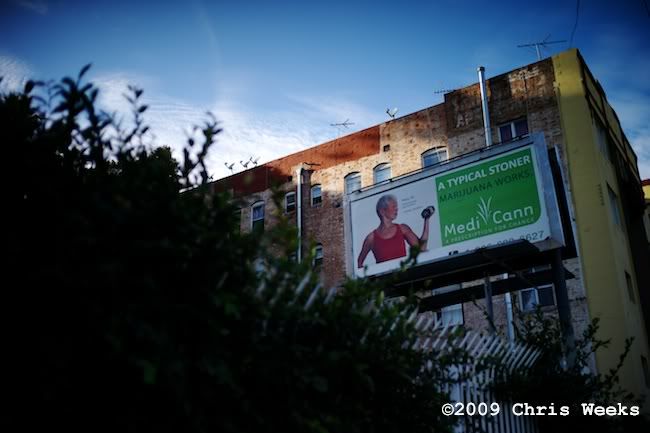 and nana smokes weed?  say it ain't so.
all of my illusions are fucking crushed.
i like photos of people smoking.  i'm jealous i can't smoke any longer.
i know ... i just looked at this whole take ... edit ... random selection of photos from the m9 folder ... and ... they're all colour.
the little girl and then the old man ...
the m9 does pretty damn well in mixed sources of light.  even on awb. 
i noticed the paramount logo on the fluorescent tubes indicating they were daylight balanced. made me laugh.  that i'm a geek for looking to see if they list a colour temp. ;)
have no idea where this is nor how it made it in my edit. ;)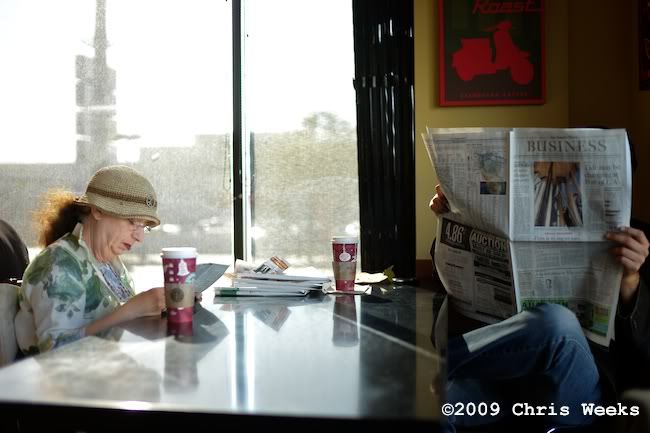 ya' know those people who wear peace symbol-things?  i think they're whack.  not that she's whack.  dunno.  but in general. she's probably from the people's republic of santa-fucking-monica, though.  drives a prius?  perhaps. ;)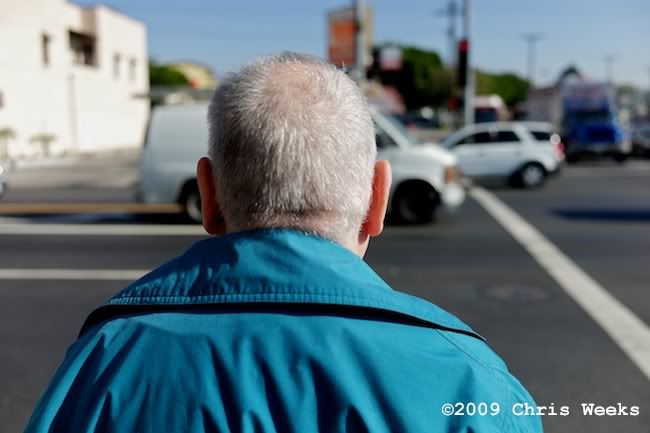 old men's noses and ears never stop growing, according to j.  when i was standing behind him that's what i was thinking and how big my own fucking ears are gonna get one day.
not that we ever get older than like 14.  15, maybe.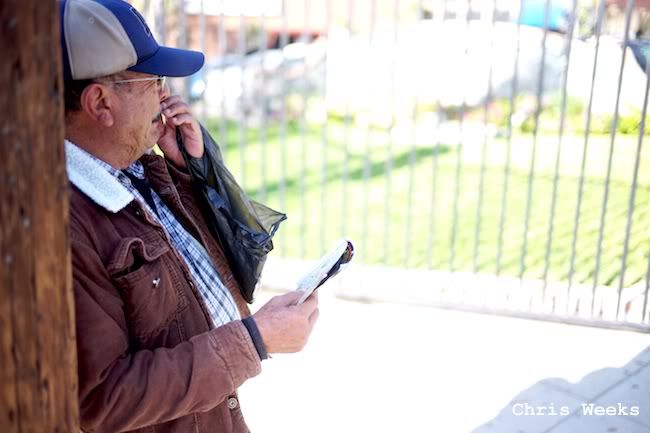 he was reading a mexican comic book. see?  i'm right about the 14 year old boy thing.
right before entering the screening point.
lot going on in that photo.
j and the murph in beautiful wyoming.  i wondered how many mtf-idiots had shot that wall.  even in fucking wyoming.
wonder if she scratched a winner?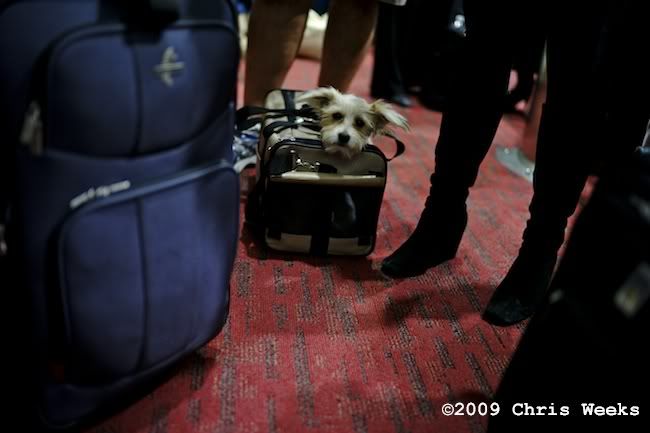 i'm not the only psychopath who travels with his dog. ;)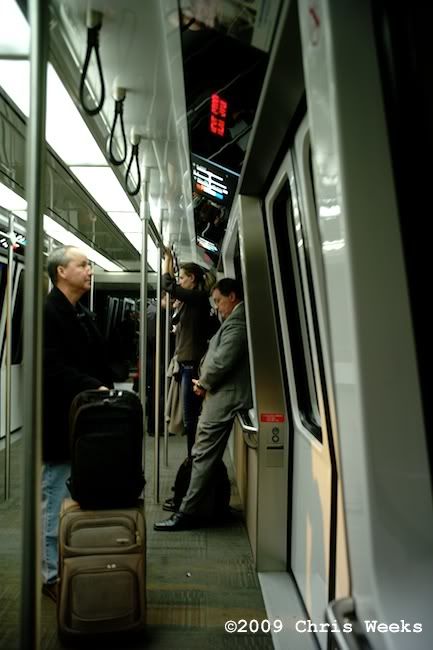 i may have to take out my mp and make sure the shutter still works.  but ... the m9 does the exact same job.  conundrum.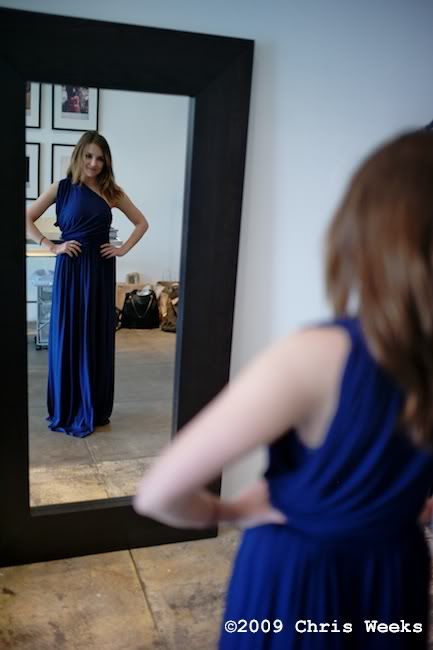 my lovely friend rachael.  i love when i get back to edit and there's more on the m9's card than there is on the 1dsm3's card. ;)
cute little guy.  this is dedicated to the best-damn-cat-photographer-slash-nail-tech i know.  sorry nhat. ;)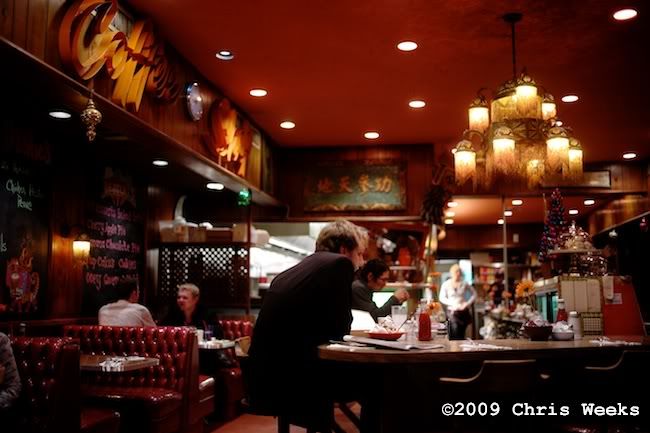 so much red.  had dinner with mr. jackson.  you should read his blog.  photos.  haikus.  'sall good.
really good photos, actually.
trippiest voicemail outgoing message ever, that guy.
trippy in a good way.
not trippy in a dog-show-kinda-way EXCEPT FOR THOSE WHO OWN AND BREED CAVALIER KING CHARLES SPANIELS.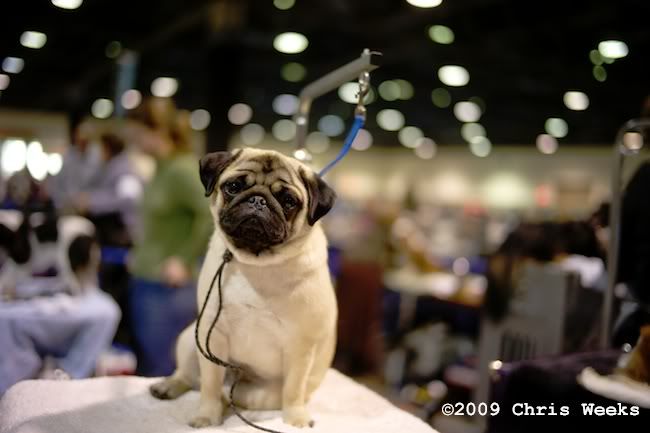 i love this photo.  i love this dog, too.  chop's an amazing amazing amazing little pug.  chop chop.  that's what my gf says to me all of the time.  chop, chop, hook. 
seriously, i wanna just shoot assignments i could shoot with just the m9.  dialing in a custom wb when some idiotic venue has no idea that people make photos under lights that don't have the best CRI.  google it.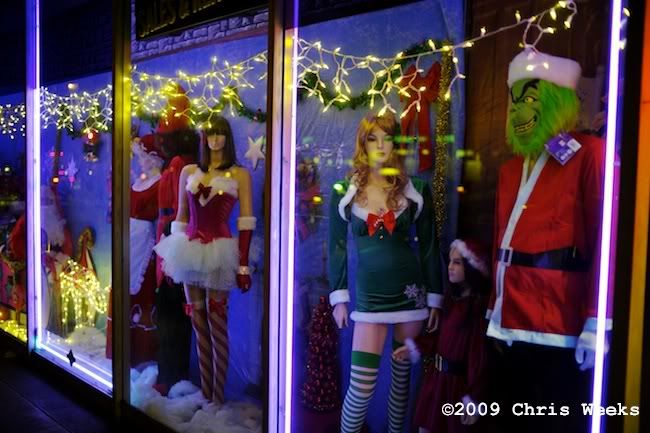 yes, a dog show then to an overpriced dinner ... yes ... on the fucking west side.  plenty of priuses!  plenty.  they even had drc on their wine menu.  
this store can even whore-up christmas.  i mean ... not that it hasn't been whored before.
a happy sea of blenheims.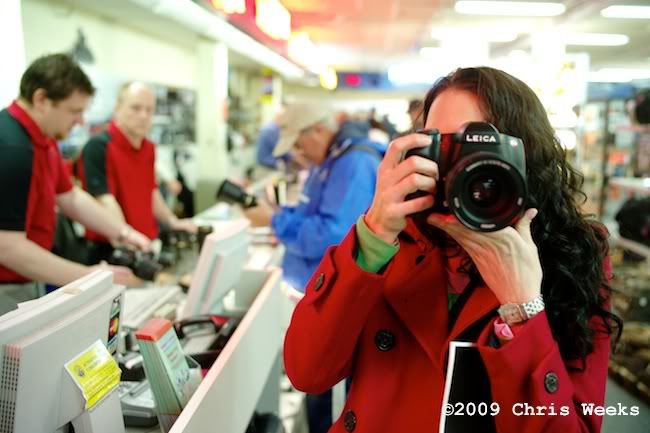 caption? fuck you and your puny 18 to 21 megapixels. i think she said that, actually. notice the one pentax dude in the background?
happy little guy.  the lady was cool, too. 
if i were that dude (and i hope to never be), i'd have a business card that said "motherfucking dog show photographer."  photo vest.  stance.  hard flash.  put 'er on program and fucking forget about it.  yeah.  dog show photographer.
i know.
he's probably nice.
then again, probably not.  i've met my fair share of dog photographers.  i mean ... i'm not the nicest person on the earth.  i'm not wearing a peace symbol hate nor do i drive a prius or "live at the beach."
if you watched these motherfuckers you'd think "damn, dog show photography is a serious fucking business."  80% shoot with digi-rebels with five-six glass ... with flash ... on program. 
funny how some of them treat anyone they don't know with such disregard when they are lucky to have that kind of publicity.  my eyes see for millions.  theirs?  dunno.  perhaps slightly less.  i wonder if any of them got play in the washington post?  probably not.  then again, i didn't check.
i laughed most of it off and just made photos.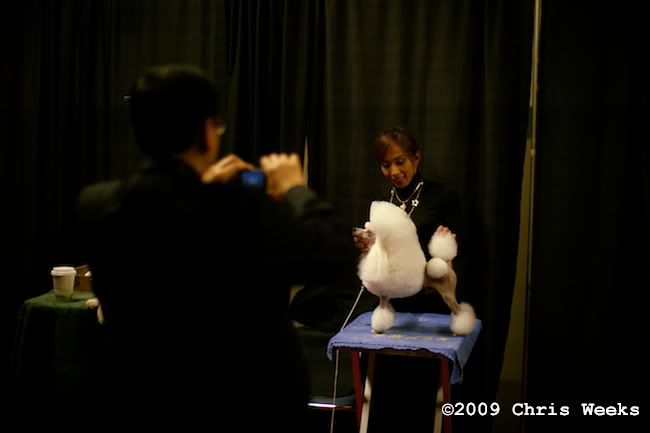 it's a very fancy poodle for damn sure.
poodle people are a bit off.
dunno why.
spaniels rule.  they should just admit defeat.
his dog, which i already forgot what kind it was, won best in show.  the woman on the left owns the dog.  white little thing.  terrier.  scotty.  something.  shit ... could have been black.  don't remember.  dude with the ribbon gets me though.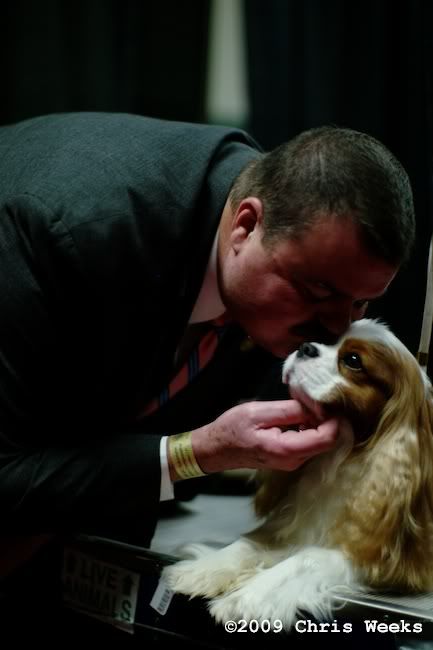 see?  cavalier owners love their dogs even thought they're show dogs. :)
not that other breed's owners don't.  just sayin'.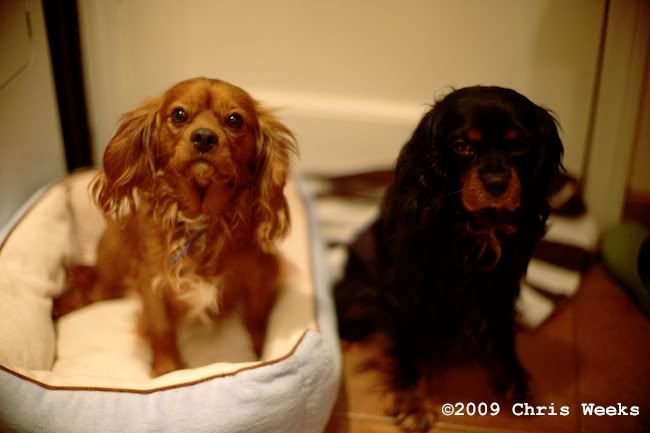 then again, some stupid motherfuckers buy their dogs online and have them shipped.  ya' know.  like cargo.  worse than that they buy dogs in dog stores.  pet stores.  look at those faces.  yes, they're the same ones you buy online or in stores or from brokers or from auctions.
thing is ... these fucking donuts who breed them don't understand the genetics of the breed.
you'd never know that the little guy on the right has a serious heart issue and he's only five.   he'd never slept on a bed.  up until last night he never even got to enjoy the wonderfulness of bacon.  in fact, he was probably never even petted.
concrete slab and chainlink.  they had to huddle to keep warm.
the owners/breeders/people without souls bred dogs like the little guy on the right even though he had a heart condition.  i wonder how the family who falls in love with their little puppy feels when the puppy dies at a young age?  the owners/breeders/people without souls wouldn't care.
if you need to know exact breed characteristics to fit your life and lifestyle and need a pure breed, please visit the akc.org.  search the breed you want and find the parent club then look for breeders.  these people give huge $$$ to research medical issues for their breeds.  they care so much about their breeds, almost to a fault, that they would never foster a bloodline known to have issues.
the little guys we're fostering are amazing little guys.  they're not hand-shy any more.  they enjoy watching t.v. now.  they're fed and walked regularly.  their inner-cavalier is showing finally.
j and i helped foster/rescue a few of the 29 little guys from a commercial breeder.  breaks my heart to think of the condition our little friends lived in.  disgusting.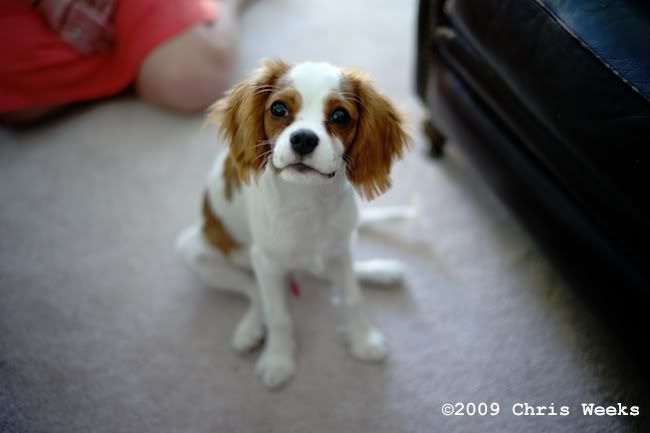 he's not disgusting, though.  maybe the tanger is.
america's a trippy place.  somewhere between good-trippy and dog-show-trippy.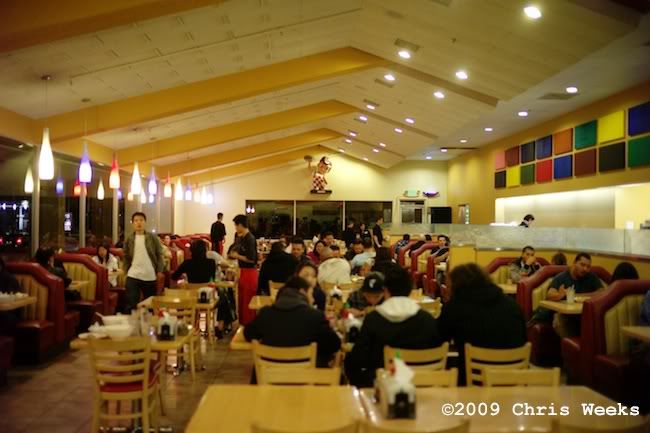 this place was trippy, too.  bob is now a shrine.
to noodles.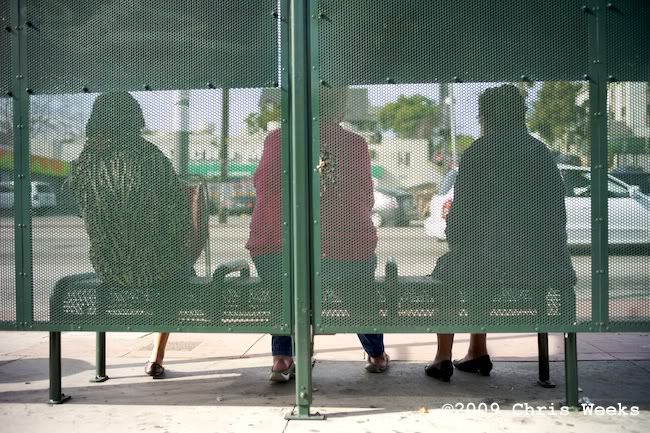 i scared the shit out of a parking enforcement guy.  all he saw was some dude ducking lower than the window of the car.  crazy.  guess parking enforcment guys are twitchy.
and scratchy.
probably.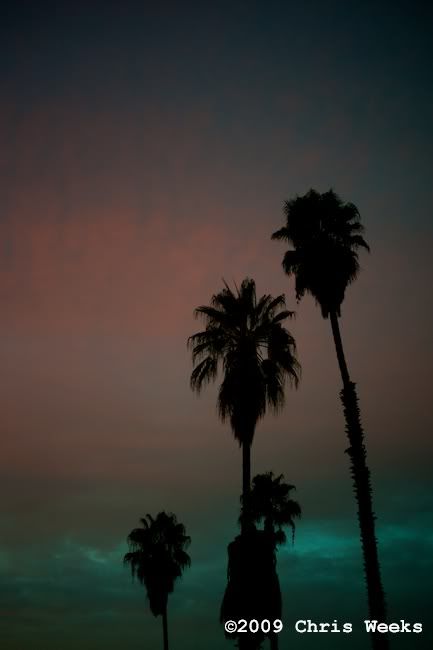 we had a "bit of weather."  don't worry. it passed.  it's still beautiful.
not that you should move here.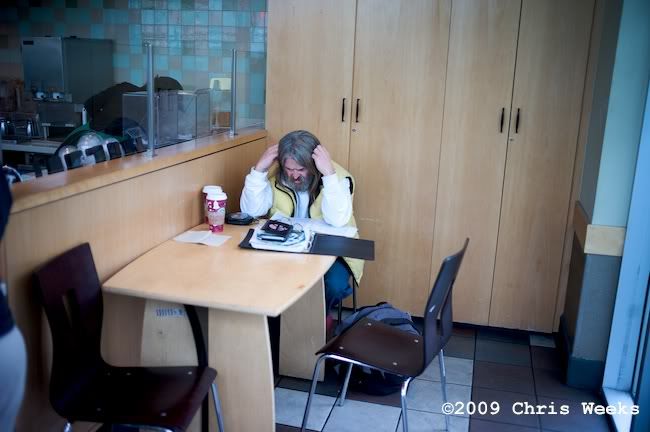 another peace-symbol-frontin' guy.  dunno.  you be the judge.
whilst on the subject of apparent benevolence?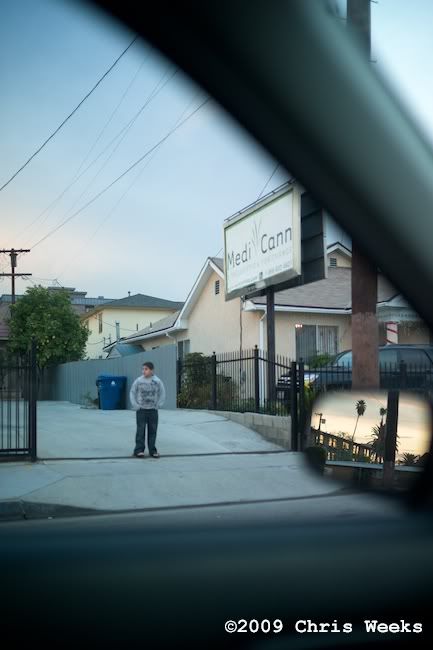 so much going on.  the california dream.  i should get all art-donkey.
but i won't.
i like salt and pepper.
and i like shooting motion. ;)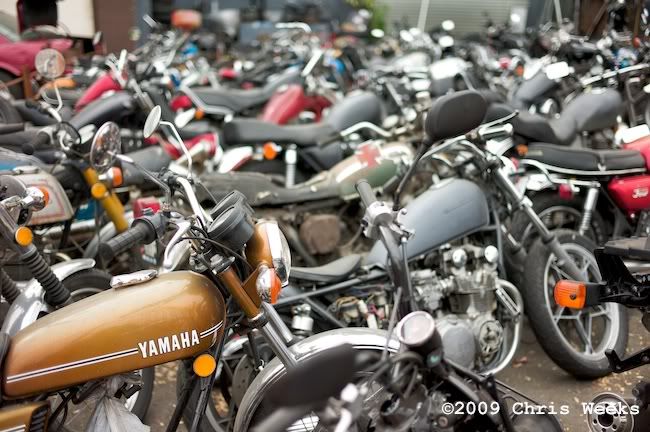 and seas of bikes.  okay maybe not seas of bikes so much.
but spaniels for sure! :)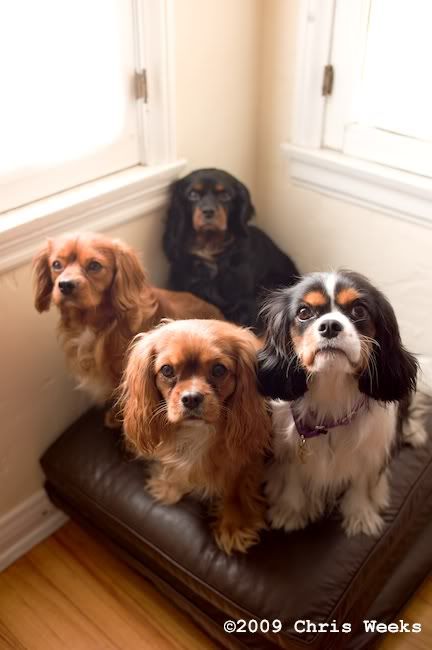 seriously, unlike some explorers of light ... i find the whole rangefinder experience beneficial to my work.  if you know it's weaknesses and exploit them, you'll make photos an slr-equipped shooter could never make.  once you become, though, an explorer of light -- or HDR landscapes, ya' know -- perhaps rangefinders loose their magic.
dunno.
then again, i think if you don't do street you're a pussy.  but whatever. ;)
the m9 for me is just the most simple piece of equipment i own and it allows me to just make photos without having to think too much.  home run for me with this thing.  i don't think i really need to review-review this camera because ... i'm seriously in love with it. 
time to make a sauce.
and meet a friend for espresso.
hope the new year finds everyone well.
best wishes from l.a.
-chris