dunno what it is really, though.  if i did ever get the swine flu, i'd get so much shit from certain people.
whatever.
as much as the mucous-laden sleep was fun i really think this cough is rad.  love-love-love it. 
seems as though -- after looking at lotsa scans and other photos in aperture -- that i walked around a lot in the last few weeks.
even though the clown was "cool" clowns are still as creepy as someone selling ice cream close to an elementary school who looks like someone you could swear was on megan's list.  fact.
olvera street is such a trip.  i honestly wonder how much of the curios are actually made in mexico.
mp/nocti/apx 25.
was down there doing a job for a publicist.  it had to do with bullfighting.  swear.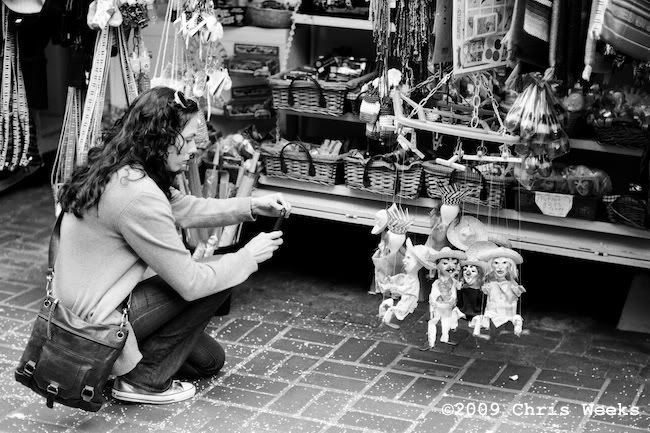 j loves papping marionettes with the toy camera app.  actually, i love it, too.
not papping marionettes, though.
just the app.
homeboy was really into his harp.  i'd never seen a harp down there, though.  mariachis? hells-yeah but harps?  not so much.



not sure which frame i like more, though.
whatever.  it's my column i can do whatever the fuck i want. ;)
oh, yeah, congrats to my little friend
cha-cha
on becoming a street gd at dA.  have fun with the notes concerning amazing wolves with human faces playing some odd game. ;)
more of the creepy clown but now he has friends.  wish everyone could see these photos big-big-big but this is the internet so ... no.  and no ... you fake-vignetters on flickr ... that vignetting is the natural vignetting one gets with fast glass during the day.
fast means one-four, not two-eight.
unless you're a frustrated nat-geo motherfucker.
more on that later. ;)
this dude stands out there every saturday.  not sure how a mouse head, which may be a purloined chuck e. cheese rat head, has anything to do with a flea market.

but j found some stuff to look at.  pretty sure she bought the one on the left. :)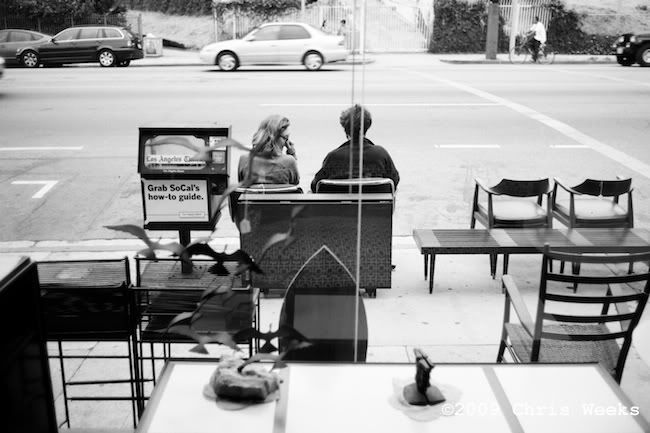 i just thought this one was funny.  shot through the window of a second-hand furniture place.

my friend laith came back to los angeles as well!  :)
off topic:  i really don't understand why 60,000 would wait to see the fucking lakers with another 80,000+ waiting for them at the coliseum.  think the lakers really care?
i don't.
quiet contemplation yet i don't think he was waiting for a bus if memory serves.



i think this may be my favourite frame.
a nice afternoon kiss.
not quite a kiss.  i like the fact the spotlight is perfectly focused on the rearview mirror and lighting the fuck out of homeboy's face.

our neighborhood is very interesting.  not sure what she was going through but she didn't see me.  then again, my camera is pretty damn quiet.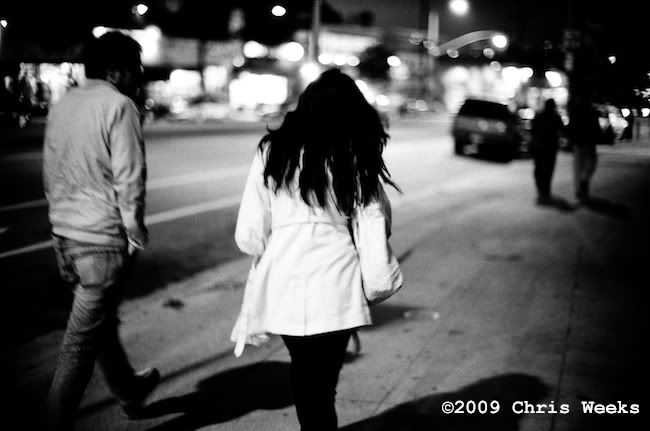 love shooting at night with fast glass and film.
this little guy was rescued by a couple in west hollywood.  he was found roaming the streets of las vegas.  poor little thing.  this is not a breed that likes to be without their guardians.  happy he's happy now.  he doesn't like other dogs much, which is not very breed standard.  i think he should get to know other cav's.  they have a very specific energy which is cav-centric.

yes, i like cav's.

not the team.

i don't like basketball.

it's a fucking waste of time.



almost like suburban golf.
no, she didn't make the putt.

that's mario with his "personal camera," an fm2 with the zeiss 50/1.4 zf.  yes, it used to be mine but when he borrowed it he didn't want to give it back.  fine by me.  i like to see a nice camera in capable hands. :)
he won the stoicism award for the day.  for sure.
not sure why they were pointing. happy little guy.



elevators are fun.
so is a suburban sandwich place.
whist watching faux-news aka fox news. ;)
seen a lot of that action lately.
scratcher madness.
and i think the juxtaposition of these frames is odd...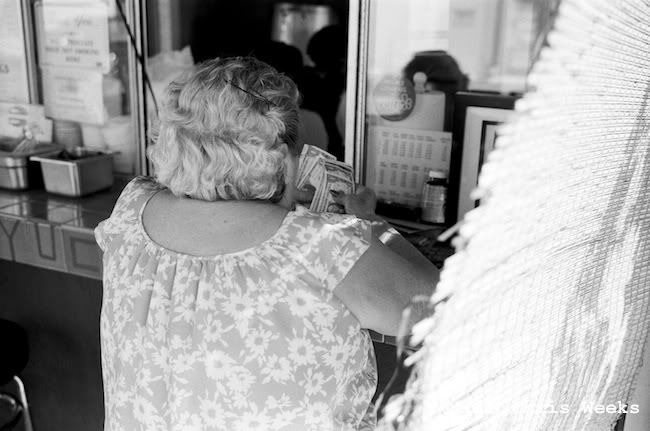 scratcher. cash.  hmm.
she's got an amazing taco stand, though.
corners are pretty amazing places.  i think.
fuji neopan.  dunno.  i kinda think i like delta 400 more.
i like this frame as well but i'm unsure why i like it. 
now that i think about it -- and having been reminded, of course -- there's a bunch of b/w stuff i shot up in portland.  hmm...
there are already 50+ selects for this entry, perhaps they will have their own.  perhaps.
although i almost took the m8.2 and the 24/1.4 summilux to mexico, i opted not to.  probably could have but i didn't.  in fact, i didn't even take my beloved mp down there, i opted for the m6 ttl.  i still took the 24 summilux, though. ;)
ex-pats enjoying the Caribbean!
coconut harvest so gringo guests don't get concussions.

i still think he should have shimmied up the tree without the aid of a ladder.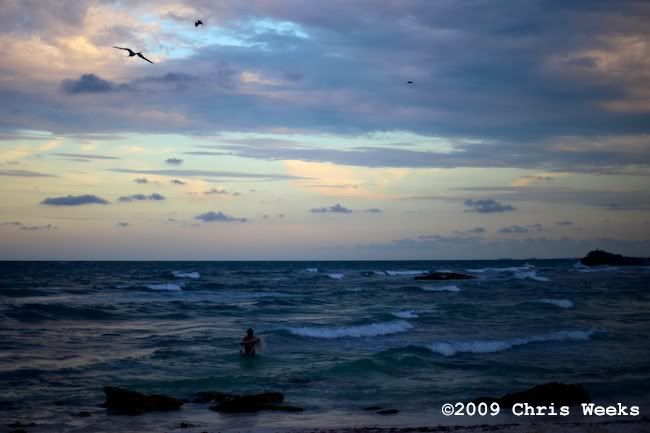 they still fish with nets.  who knew.
tulum was really pretty.  besides the bugs ... had a great time.

he wasn't very happy.  the lighting was a surefire flashlight. ;)
i shot almost an entire wedding with the 45/2.8 TS lens.  i loved hearing "i can do the same thing in light room."
ok.
this said by someone who was shooting a 70-200/2.8 on a tripod in the dark ... in a wedding reception.
even though i wasn't the official photographer i was tired of seeing "the official guy" miss moment after important moment ... so ... i stepped up. ;)
i asked "wanna use a faster lens?"
"what's a stop gonna do for me?"
"two stops, bro.  2.8.  2.0.  1.4.  two stops."
i move my monitor over to him and say "it could probably do this for you."
he didn't talk to me again.
not that i cared.
future brides:  do not hire a stock photographer or nat geo guy to shoot your wedding.  fact.
;)
there's a huge difference between "waiting around" for a lion to come into frame and anticipating when moments happen.
you're much better served hiring a photojournalist.
a real one.
landscape guys shoot wedding like this. ;)
i think flickr's deal with getty and the micro stock sites have really cut into traditional stock shooter's work. 
not that wank could even get repped by "dollar-per-usage" agencies.
enough spitting of venom.
although i've been to roman ruins, never seen any -- besides some chumash ones -- on my own continent.  actually, they were pretty damn impressive.



i know he wishes he was big enough to eat "those little humans."  what a view to sun yourself by, though, right?  lucky lizard.
they made killer pepitas or tortas.  dunno the difference.  i know i like them though,  they're like mexican philly cheese steaks.
sleepy town of tulum.  mexico lost to el salvador that night and i saw no form of rioting.
stupid l.a. basketball fans.
was amazed how much i was actually able to shoot unnoticed with the big 5dm2.

converted in aperture to monochrome.



didn't convert this one. 
or this one.
j liked "the colours."  she was right.
she also wants to be the next "croc hunter" of sorts.
when she's not having a woman-monkey experience, of course...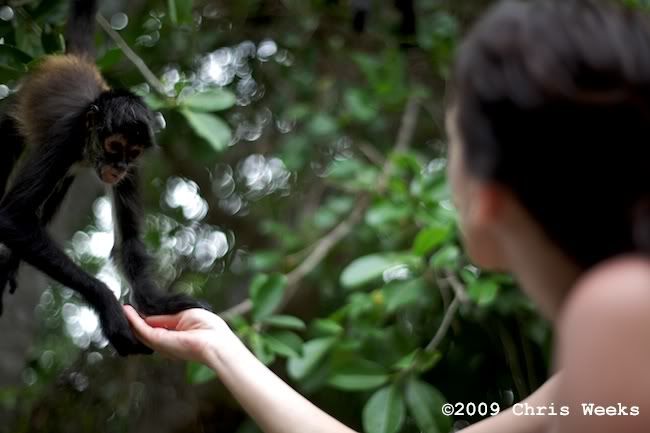 i love the zeiss-for-canon glass ... absolutely kicks the shit out of mostly-dogshit canon glass. ;)
seriously, if you haven't been to tulum -- you can skip cancun -- you have to see it.  the food is great and not expensive.  there's tons of tequila and beer.  the people are amazing.
you appreciate it when you get back to the "capital of douchebags" which is los angeles.  actually, it's only the capital when the calabasas and orange county residents come here on the weekends to shop. ;)
you can always tell:  who the fuck drives hummers?
m8.2 with 24/1.4 summilux.  i like that expensive piece of glass.  and ... it's perfect -- for me, at least -- for someone who likes to shoot with 35mm lenses due to the 1.3 crop factor.
like that frame.
but not as much as this one. ;)
welcome to silver lake.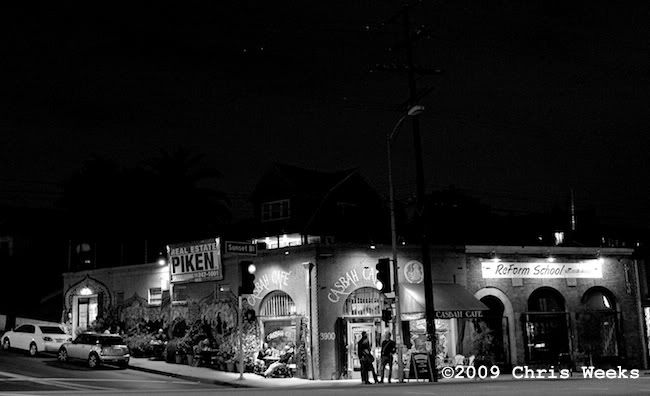 last time i was using the m8 (not the m8.2) was with a 28/2.0 summicron and it just didn't have the field of view i liked from my uncropped mp with the 35/1.4 summilux.
we're dog-sitting for a friend. 
he doesn't mind except for his free-feeding schedule is off.
poor spaniel.
you can tell he's very upset.  75/2.0 summicron. 
making human condition photos digitally is such a different feeling.  honestly, though, i'm kind of liking it.
happy that the 24 is so damn fast! 
i could have shot this with a tripod and the 70-200/2.8, though, right?
i mean if wank said that's how he shot a wedding i'm sure there'd be a bevy of wannabe-wanks doing the same thing. ;)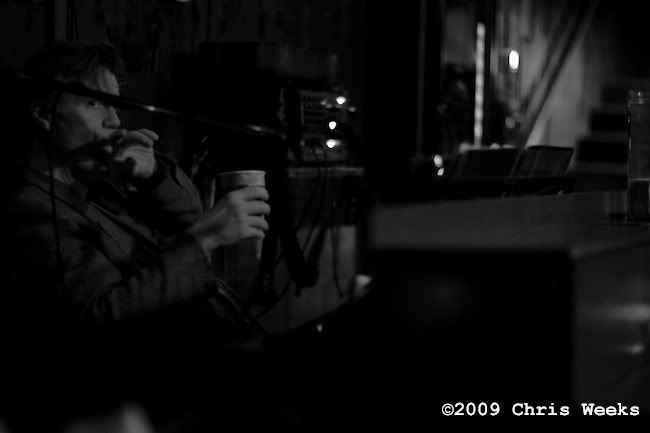 we didn't wait around for "his set" as we were done eating.  we've actually had to sit through his set before and ... well ... my ears hurt.
not the same kind of hurt that dj a.m. puts my ears through.  just wanna be clear.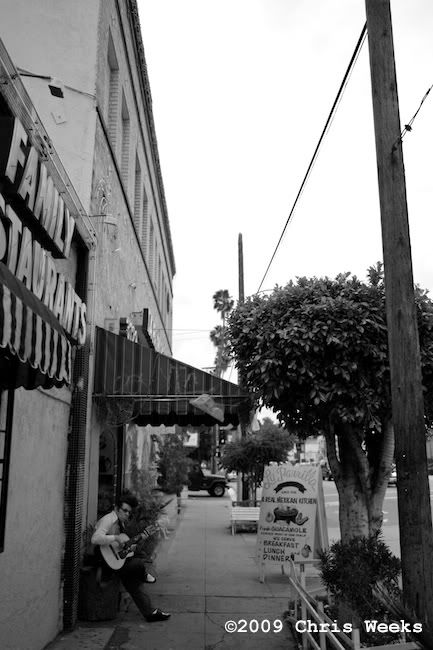 mexican elvis never makes my ears hurt but the restaurant where he plays has played a part in making my stomach hurt like a motherfucker.
okay ... gotta get some lunch.  then i gotta shoot.  shoot tomorrow as well.  and ... doing some b-roll for the follow-up to the
street thing
i did back in the day.
hope you're all well.
cheers from the now-sunny and typical l.a., l.a.!
-chris