so funny that i have so many scans from my lab in various folders.  i always mean to do a blog, which is now a weekly column, but end up with no time to write.  not sure how much i like the word "blog," either.  derived from "weblog" i'm not sure it was ever a "blog" in the truest sense of what the word blog was supposed to mean.
i like "online column."  the name blog just sounds so stupid, too.  not as stupid as goop.com, though.  who the fuck names their website goop?  goop has always implied something bad to me.  poor gwyneth.
just saw this about photo-retouching on nytimes.com.  it makes me laugh when i heard "20 rounds" of going back and forth between publisher-client, "the talent," the publicist ... amazing.  i don't think i've ever seen 20 rounds but i've definitely seen more than 5 or 6.  i can do up to the about third round but i "hire out" anything more than that. 
cannot believe the french want a disclaimer "photo has been retouched" so that people don't develop negative body images. 
they should probably just slap that disclaimer on 90% of the photos on popular "photo sites" such as flickr and dA as well.
*murph just jumped up on the bed to say hello*
there's really nothing like it when your dog comes by to say hello.
although he didn't make the cut with stewart. ;)
whatever, mate. ;)
spaniel-hater.
how about that sunset last week in los angeles?  'twas so beautiful.
actually, we get quite a few nice sunsets per week here.
shot it with the new horseman 4x5 as well but ... alas ... the film is still waiting at the lab for me. 
got a 405 polaroid holder -- yes, fuji still makes some peel-apart stuff -- for the giant "accordion" camera...
yes, that's scanner dust or polaroid dust.  one or the other.
pretty amazed with how well the
epson 700
does scanning 4x5 b/w and chromes.  the 750 is a couple hundred dollars more because of some special glass and the ability to scan wet mounts.  if i were to be doing some kind of activity where my film had to be submersed in liquid, i would forget about the wet neg and come back to a nightmare.  no wet-mounting for me.
if i need something like that, i'll hire the lab to do a nice drum scan.
i'm sure they'll pay attention to mounting solutions more than i. ;)
scans.  lets see ... although i
shot digital for the story
, i also ... made a few photos with the leica mp and the 35 summilux!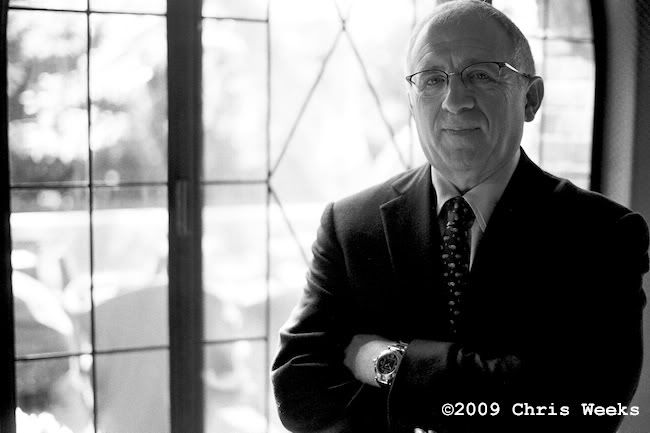 that's a powerful man.  a very very very powerful man.  and ... he was very nice.  loved the fact his wife asked jamie "who makes your jacket?" 
shot a couple rolls of agfa apx 25 at the independent spirit awards ... kevork holding his new "card envelopes"...
i think he's happy in his new home.  sad for the AP but pretty damn good for getty/wire.  :)
DK looks confused...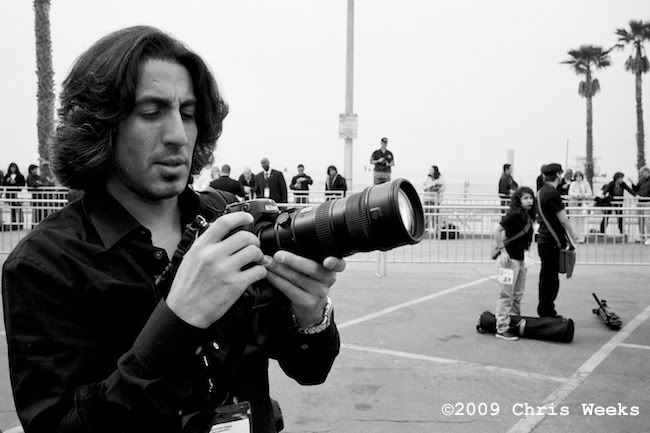 not sure why, though.  we were like hit-men that day. ;)
even larry busacca was in on the "analogue action."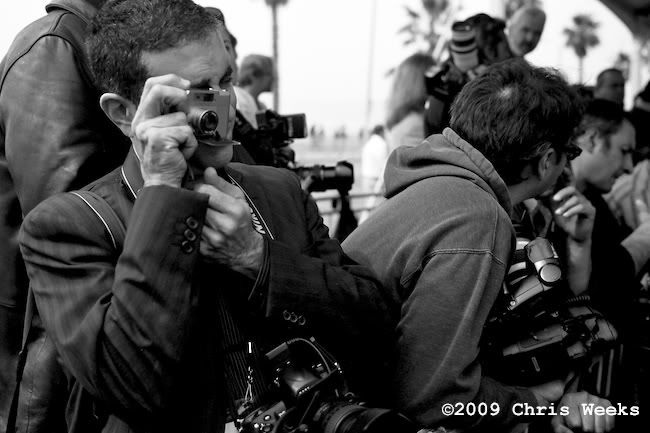 so much fun shooting on a red carpet with just the leica.  i mean, yeah, i'm there for something entirely different (read:  not exactly trying to make art) but ... it's something everyone should experience/shoot once in their lives...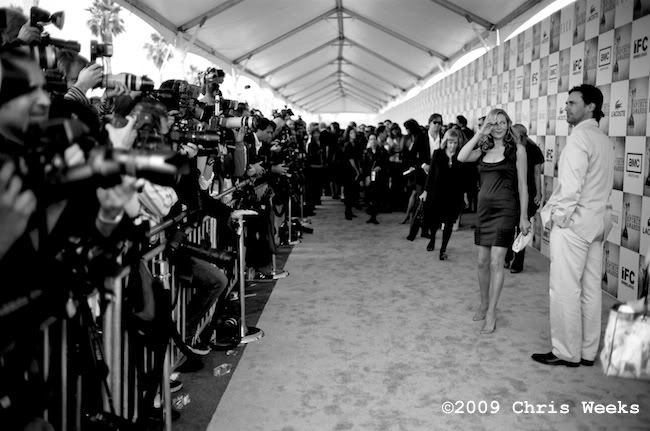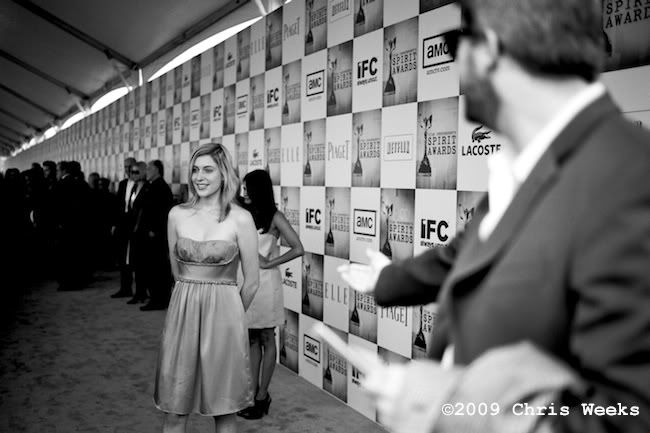 love the "publicist-holding-out-the-hand-telling-the-talent-to-move-down-the-line-photo."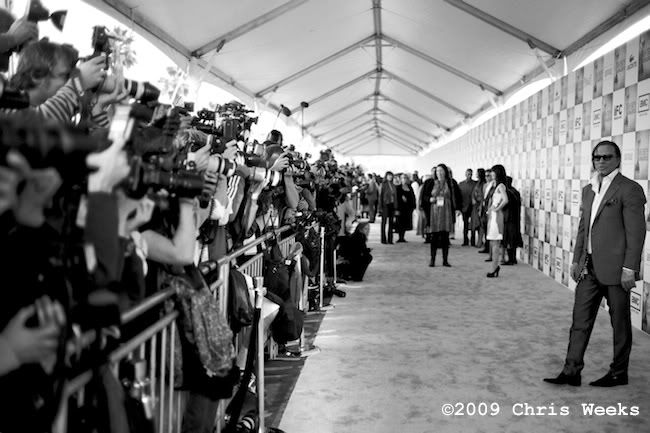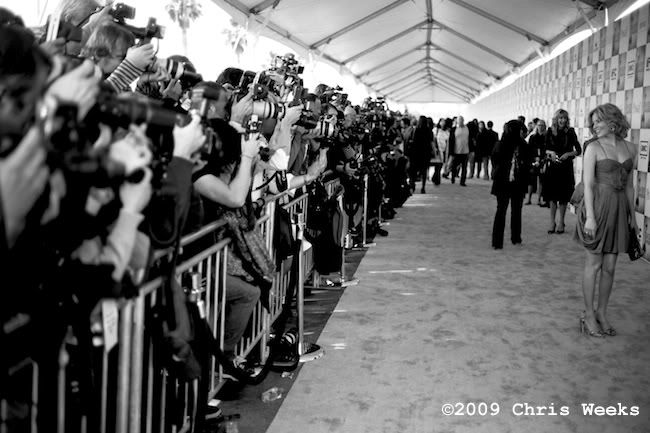 that was my favourite.  michelle looked so lost and so "ready to get off the carpet."
imagine 75-100 people yelling at you.  imagine.
then ... imagine a few hundred flashes going off every second.  honestly, i can't look at it. 
triggers migraines. ;)
so ... after dropping my cards and waiting for the editors to do their magic (e.g., selects, photoshop adjustments, captioning and transmitting) ... a few backstage moments happened as well.  not that i used digital save one situation.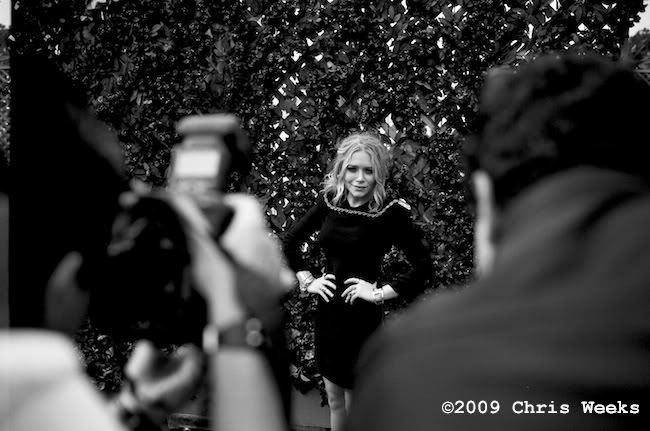 i thought it was much more interesting using mccarthy (l) and mr. granitz as part of the composition of my photo of mary kate.
granitz (l-r), shearer, DK and mccarthy.  love the fact dk's eyes are closed.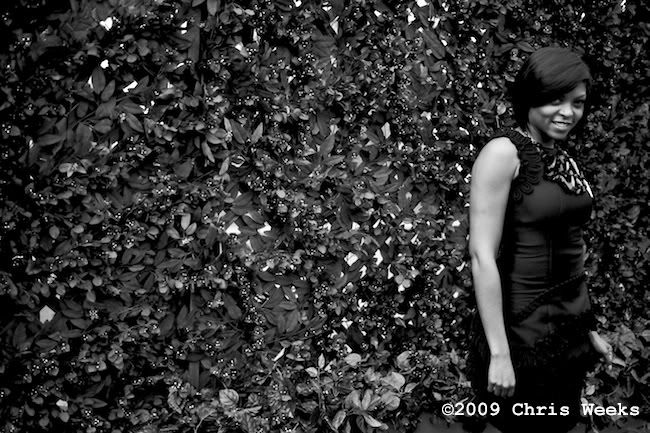 didn't shoot all that much backstage.  my job was technically over.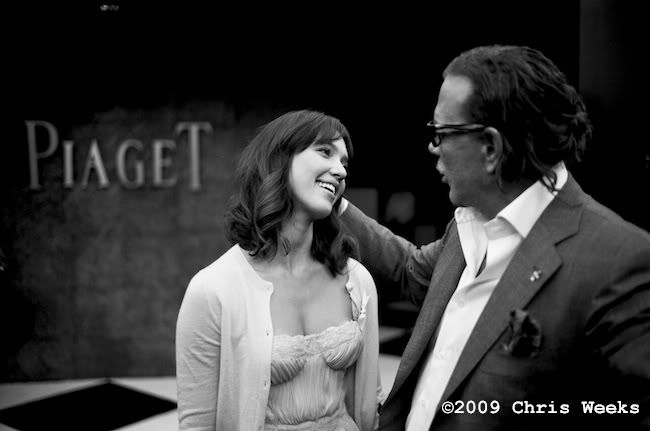 loved it when mickey asked jessica "how's your husband?  that money guy."
his name is cash. ;)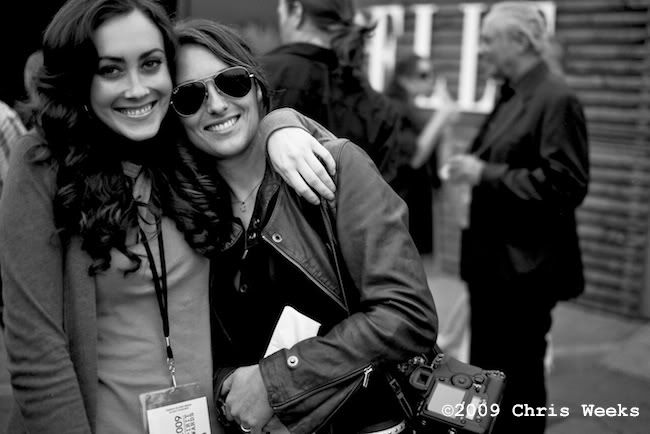 two of my favourite team member.  melissa (editing) and alex (shooter).  :)
and how many times do you see a mariachi-dude coming out of a vacuum repair shop?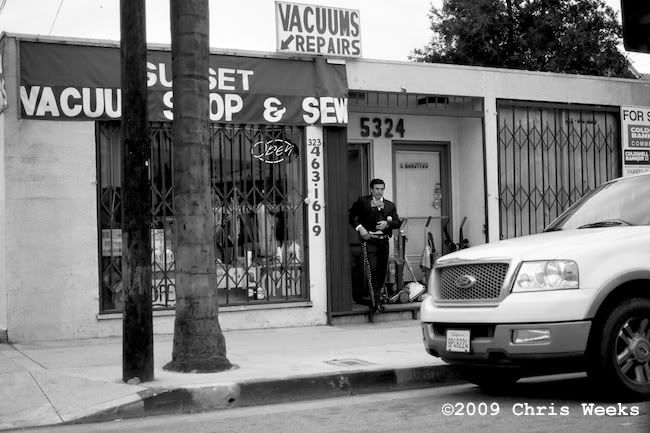 welcome to los angeles.
and i just saw this amazing piece of shit game.  who markets this shit?  wonder if the anime fans eat this up?  seriously, a rape-fucking-game?  isn't porn-porn illegal in japan?  like real photo-porn.  it's illegal.  but ... they can draw shit ... heinous shit ... and it's legal.
makes a lot of sense.
actually, no it doesn't.
just checked out sev's blog.  very very nice stuff.  seriously, i think he's the most innately talented austrian photographer out there.  i stress the word INNATE.  think i know a couple others who ... dunno ... perhaps less than innate.  don't be insecure.  i wasn't talking about you.
i'm sure there's a nice austrian version of this crap chain for you to get a job. ;)
perhaps there's even a british one for some other wank-fuck.  dunno.  i'm sure the day job is wholly satisfying.
i kid. i kid.
seeing this photo is making me hungry...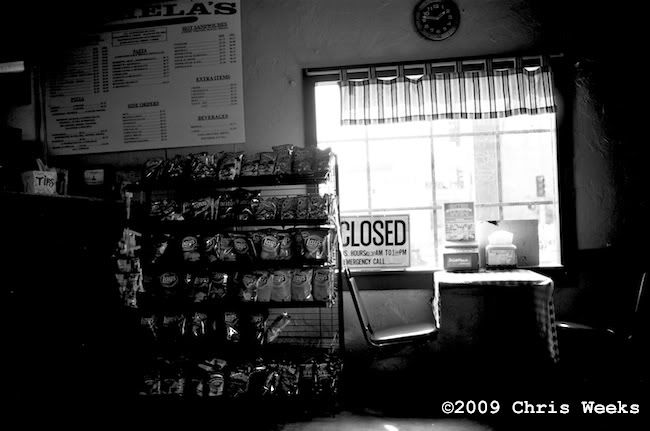 ah ... giamelli's.  peppersteak sandwich.  amazing.  hole-in-the-wall but so damn good.  kinda feel like gwyneth and goop suggesting a place to eat. ;)
not really, though.
honestly, i think the reality of this ...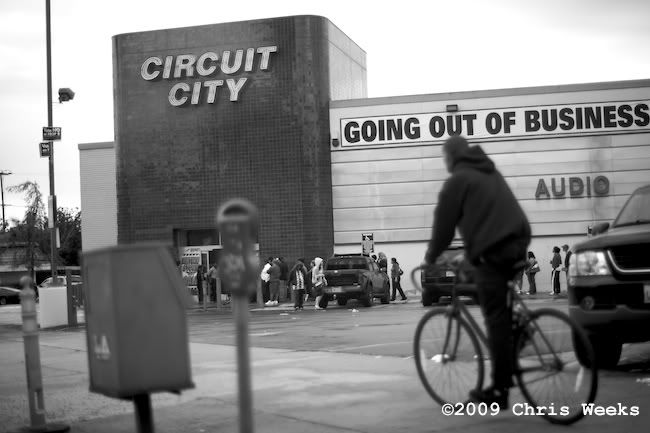 which makes me sad on one level but ... how many big-box retailers do we all really fucking need 1 mile away from each other?
but ... i think it may bring upon this kind of shit...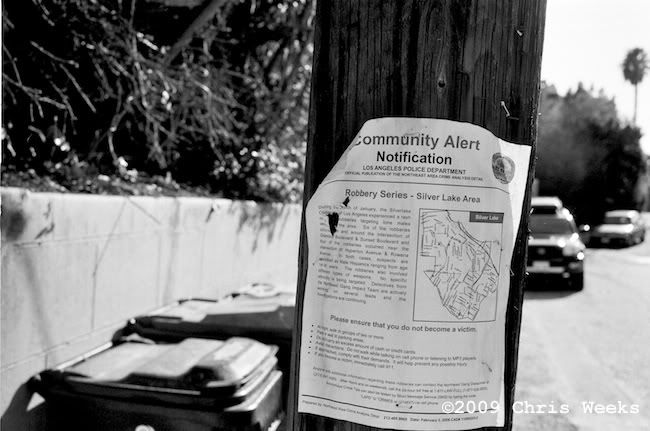 sad that one has to really check out their surroundings.
j and spaniel waiting for our coffee.  actually, this place we get a mocha because it's so damn good.
the donut holes are amazing, too.
spaniel.  wish i had someone standing with a 48" flag but .. no...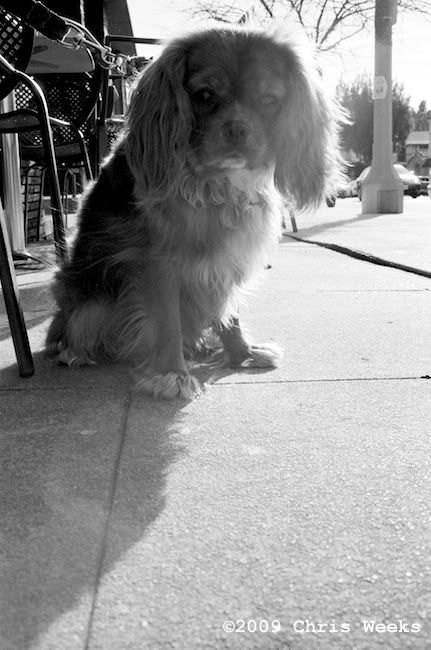 still like it, though.

that goddammned rape game.  i mean.  who the fuck enjoys that shit?  to me .. it's really on par with the number one u.s. state for pornography consumption is utah!  why does that surprise me and totally not surprise me?

this is the deal ... if you're dogmatic ... live by all the dogmas!  if you're a mormon, don't smoke but think "smoking with girls is cool."  adhere. to.  your. dogmas.  i just don't get certain things.

sorry.



funny that i usually see this shit in like bakersfield or some other bum-fuck-egypt place.  not l.a.
funny, though.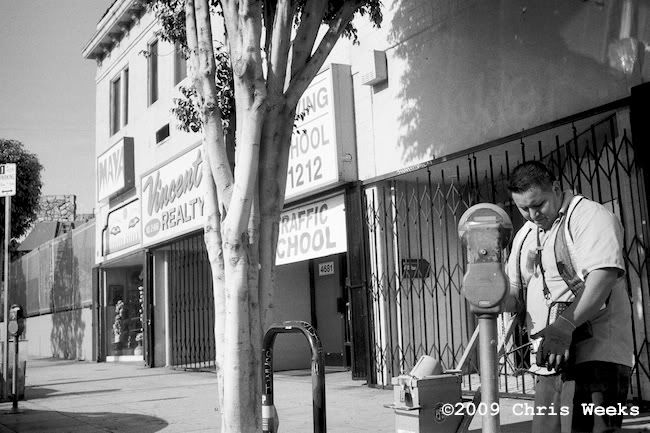 was parked and waiting and saw the dude who collects the meters.  what a trippy job that must be.
i see meters and laugh that in many parts of the world these meters could never work because they'd be stolen nightly.
like parking meters in napoli!
seriously, i think los angeles is rapidly reverting to mexico ... daily.  should you need a giant plushy tiger please go to melrose and highland ...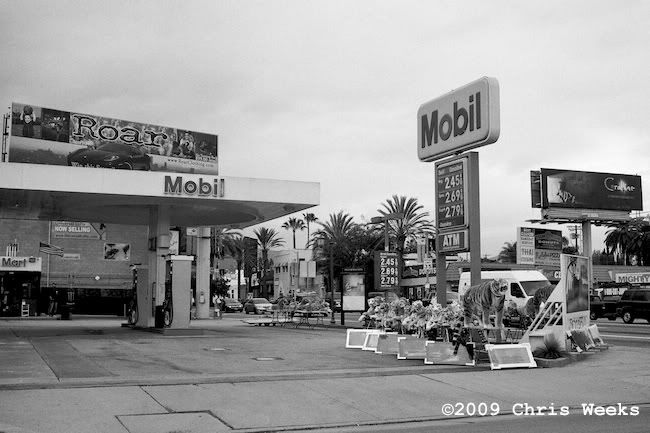 or should you need a valentine's gift you could have gone to alvarado and glendale ...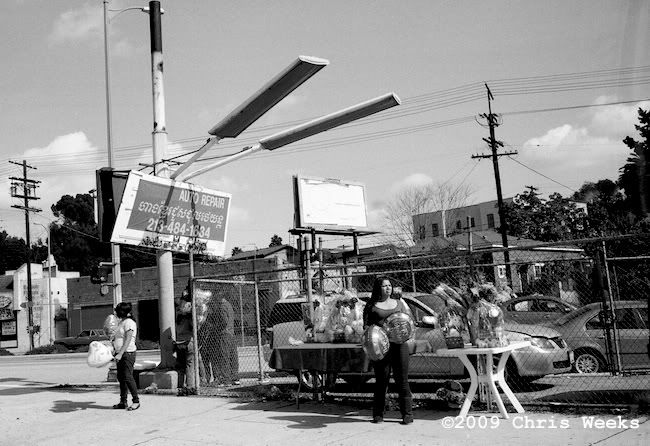 all we need now are kids selling chicklets on the beach in santa monica.
not that i go to the beach for anything but shooting.
;)
and even though it's friggin' early spring it can be hot outside ... and inside a black fucking bmw...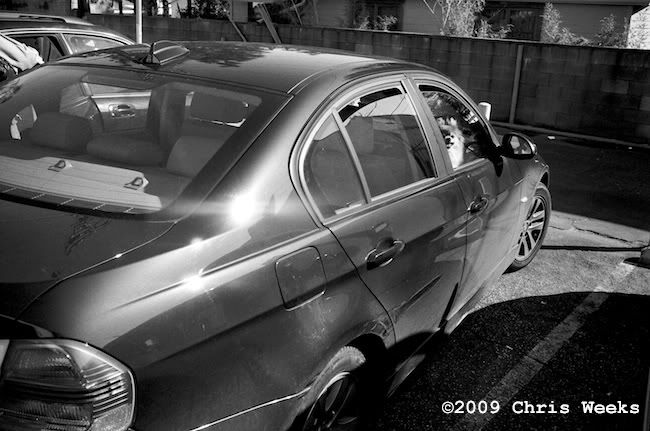 yes, the 1 inch crack in the windows are but a little consolation to a hairy little pomeranian.  yes, in fact, i canvassed the businesses using this lot and suffice it to say the owner of said dog and bmw will NEVER forget getting yelled at.
i told her the police were on the way.
;)
who does that shit.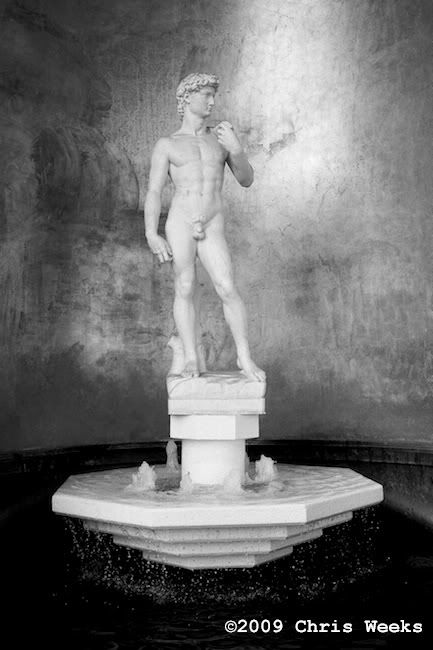 this is a special surprise to my best austrian and british fans!  :)  keep telling your girls "big things" come in small packages. ;)

forgot i'd been in an airport.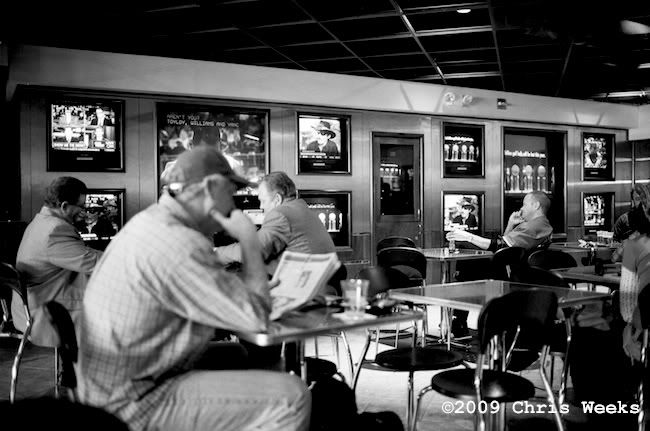 love when every element is really "into their own world."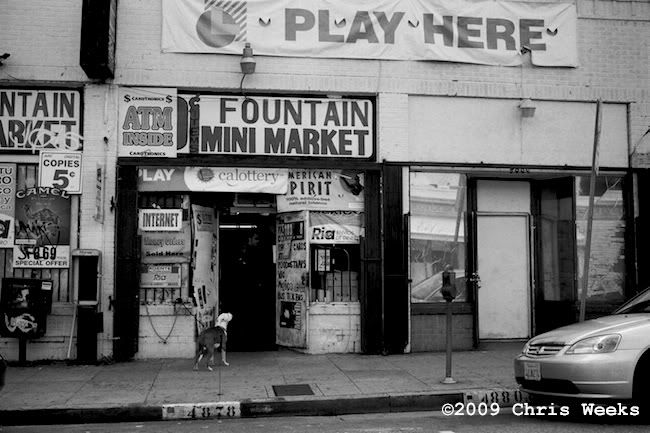 at least homey wasn't left in a hot bmw while his butt-ugly owner was getting a "preening" in a sap. ;)
an interrupted preening for sure. ;)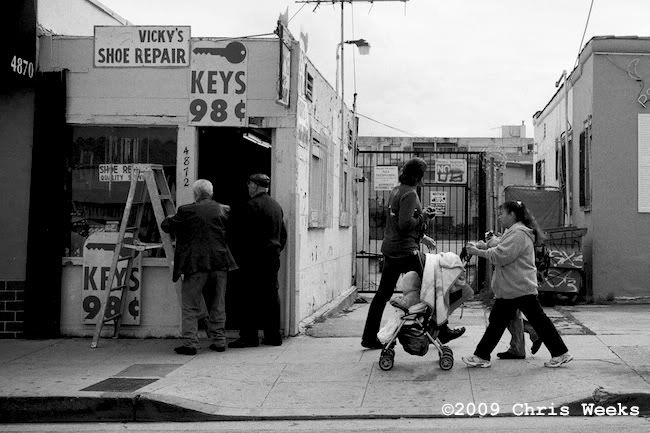 random colourful neighborhood i drive through every day.
gonna walk it one day but j won't go. :(
and who pushes a refrigerator down sunset boulevard? 

he barks at murph everytime.  little dogs are hilarious.
i know.  i have a couple of them.
and ... murph ... he's not always fancy ...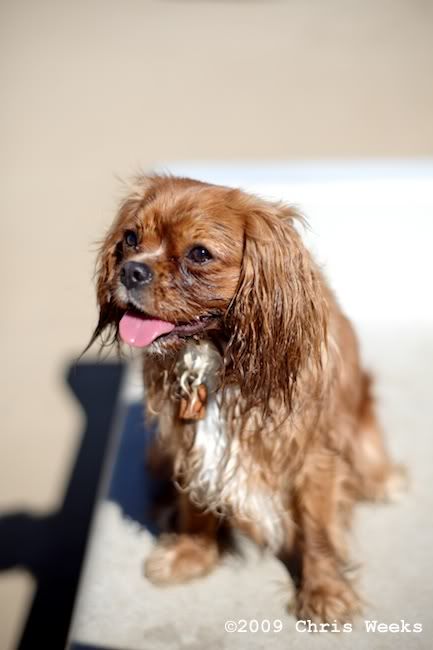 sometimes he's just a dirty dog who just played in the dirt and mud and water and has a great time.

our weather has been amazing as of late ...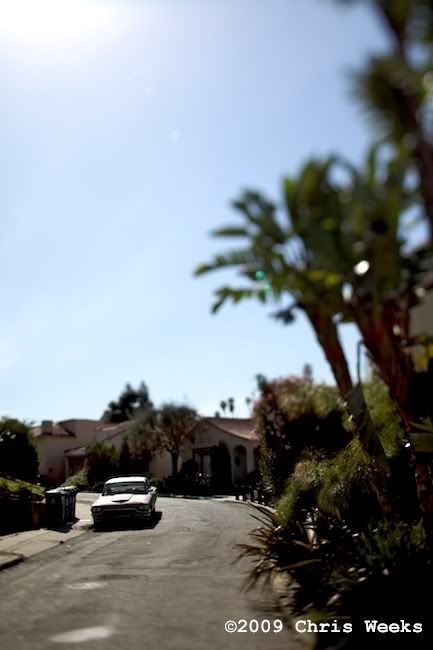 not that that photo demonstrates nice weather.

so ... hope you're all very well.  i gotta eat.  run to the lab.  fedex.  some other place.  and some other place which escapes me!

thanks as always for commenting on my column.  i refuse to call it a blog any longer.

cheers from the temperate for spring l.a.!

-chris