that's what's usually on the computer screen when i check into 1 of 2 hotels.  i've always thought that was odd.  guess that's why i always get the same hotel rooms.  this trip was a total blur.  then again, i like to blur shit...
i also think it's funny when someone tries to talk to you and you have buried earplugs in your ears making it hard to hear the loudest of noise.  which is why ... i have no idea how jonathan davis and some of the members of korn performing korn songs sounded.  no idea.
geometric shapes in a rectangle.  that's all i was paying attention to.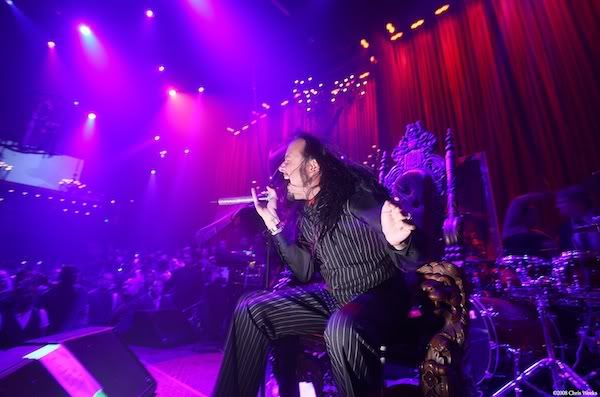 he was definitely singing something.
as much as i would have only loved to have used fast ambient glass there was no way.  i mean, yeah, you could have, but no magazine on the planet would publish that muddy shit.  i'm sure it would have looked cool on flickr or dA, though.
that canon transmitter thing is permanently in my bag.
i looked over and saw some hack from 944 trying to bounce.  um, yeah, the ceiling was about 50 feet up and ... black.
sure that recycle time was great.
love watching other shooters (and i use this term loosely for vegas) when they see some of the shit i do.  i'm not bragging ... i'm just laughing.  it's funny.  i love when i come back and see some guy with the same transmitter as they saw me using -- and these aren't even strobist-bitches -- and they continually get blown out frames.  hint:  use manual mode only. ;)
i know that's mean.  just amazes me that there are clients out there who have been snowed by some dumb-ass with spiky hair who could afford semi-pro-level gear ... having snowed some other clients into giving him jobs to afford it in the first place.
no, hew, i wasn't talking about you.  i actually think you can make photos.  just so you know.
to me ... 944 magazine spawns the same kind of photographer/videographer that harvey spawns through tmz.
sorry for the tirade. ;)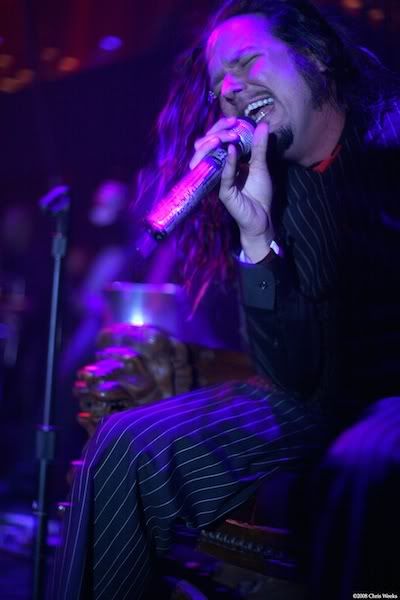 that's what ambient wide open looked like.  yep, looks cool but only on the web.  mags want something a bit brighter which doesn't "block up" the page.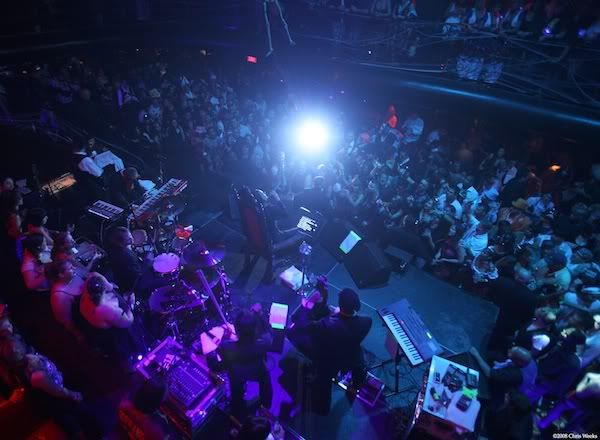 there were plenty of people there to see the performance.  again, no idea what it sounded like.
off topic.  not really. but ... it appeared as though there was this girl with some huge criss angel-inspired plagiarized tattoo came into a lot of money and bought her and her not-so-attractive-friends a big-money table.  she spent almost us$10,000 for the privilege.  guess you would have had to have been there.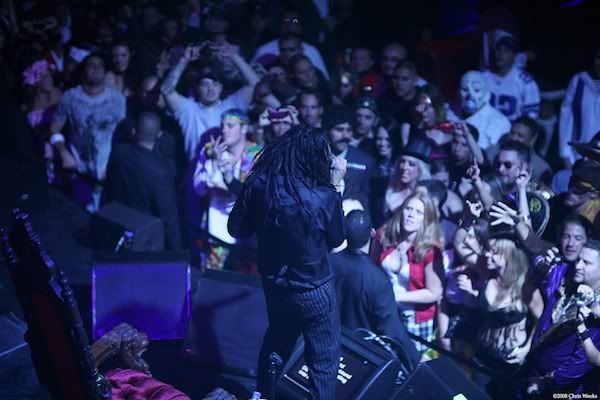 forgot one i shot with the 85/1.2.
halloween is so odd.
i honestly wonder what all of those photos look like with those crappy little sensors. ;)
i know what the worst joker costume looks like.  ;)
still not sure what that chick is supposed to be.  i know that halloween really brings out the "inner slut" of most, though. ;)
yes, walk through a casino in that outfit; i'm sure security really appreciates it.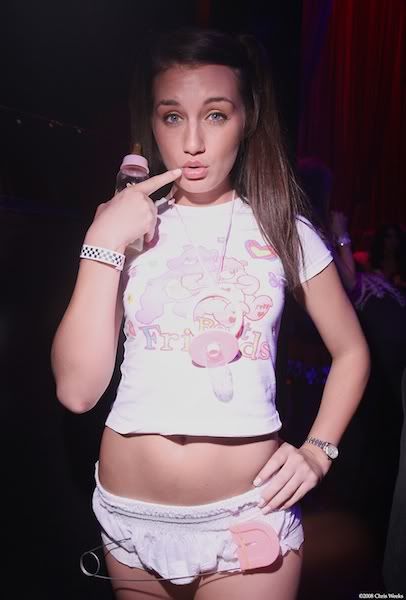 you won't have trouble walking through the casino looking like this.  unless ... there's some domai guys prowling about with point-and-shoots.
they're supposedly actors.  i captioned their names from a voice tag and still don't remember. ;)
actually, i don't remember a lot of names.
craig (l) , my friend, and dj casanova.  i know their names. ;)
andrea (r) ... and her friend.  they called each other before they went out.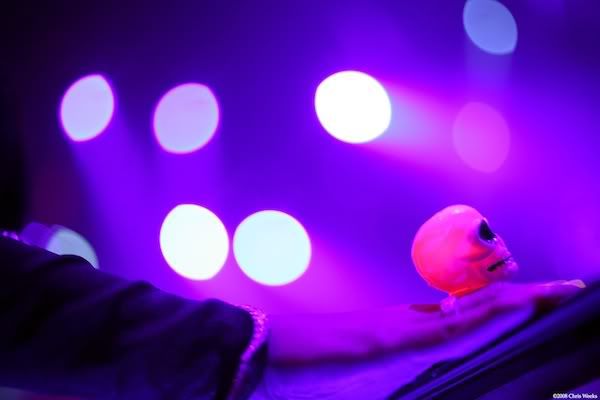 blurriness.  yeah ... i've totally boycotted the word bokeh when i found out who coined it.
randoms.
not-so-random but i still don't remember their names.  brunette on the right had an interesting problem with her devil tail making very interesting movements whilst walking.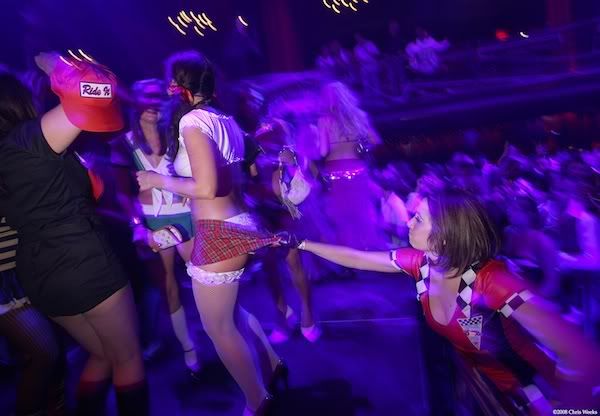 homegirl wanted her drunk friend to come with her.  clearly.  that was a hipshot with off-camera flash. ;)
i'm not sure if this is the real palin, though.  asked her name and she said "sexy sarah."  i still don't think the alaska gov is all that sexy.
knowing what she stands for she could be like all top ten models of nyc and paris rolled into one and i'd still think she was "anything but hot."
that was the only palin-inspired costume i saw.
thought there would have been more.
nice and short trip out to the desert and back.
was kinda nice that halloween was on a friday, yes?
what else ... thank you guys for all of the suggestions, comments and other stuff about a photo community.  i would say i've defined what a community is by participation in a certain community when it was more about community and less about pageviews.  i still think that their direction at that time wasn't the best in that the photographic community wasn't lead by the strongest of people.  that being said ... it was such a great community "back in the day."
i mean ... then flickr came around.
i'm not sure if stand-alone blogs really hurt the community more than flickr or there was a combination of both.  dunno.
i do know that we need something new.
kinda had something new in uber but ... well ... ciao-ciao-uber.
okay ... i gotta shower and get my day going.
hope everyone had an amazing halloween!
cheers from the finally-feels-somewhat-like-fall la.