goes to ...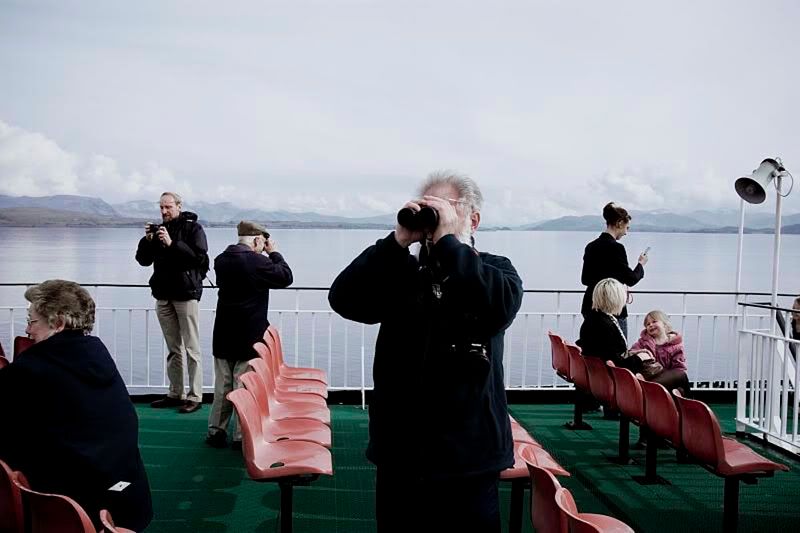 erik borst of amsterdam, the netherlands.  not only is zeiss sending him their zeiss ikon zm body but he's also getting the zeiss biogon t* 2,8/28mm lens.   edit:  i just saw that erik sent me an email about the camera settings ... canon 30d .. 16-35L/2.8 at f/7.1 and 1/640th.  see ... not only was it digital but it was also colour! ;)  i'm totally not biased. ;)
yes, i know ... it's in colour.  i know everyone would probably have thought a b/w photo would have won.  it was fun watching the votes coming in.
and the final tally ... resulted in the erik's photo winning.
not only do i love the fact the horizon is nice and straight ;) ... but i love how many different things are going on.  funny that after i've checked out the guy looking at his camera to the older guy making his photo to the woman doing something in the background i'm drawn to the guy in the center with his binoculars ... and i end up smiling because of the little girl looking at what i'm assuming is her mother.
patrick kahn also commented ... "This photo is perfection, composition and color-wise, it is stunning. It has a painting-like quality to it, the rich tones and the background which is almost surreal. The people in there bring life to this already beautiful setting, and they look almost vintage, as if this shot had been planned and cast. The dark-non descriptive clothes bring contrast and enhance the strength of the imagery without beeing a distraction. Just an incredible shot."
hoping to get some more quotes from the judges.  wanna thank ben roberts, bill pierce, severin koller, nhat nguyen, patrick kahn, laith majali, hossein farmani and elinor.  there is no real order to this list i just took it from the original announcement page on uber.  rip.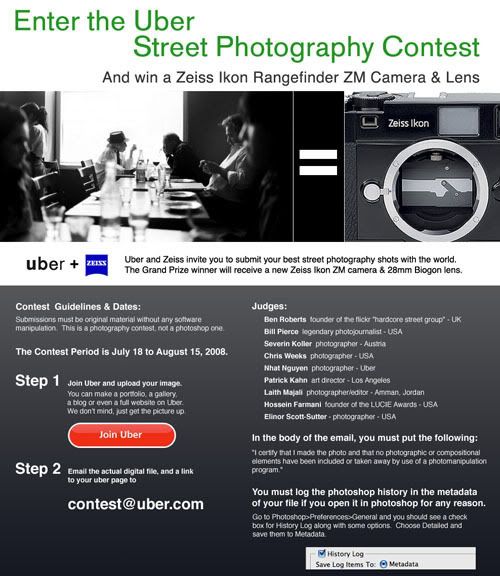 and a huge-huge-huge thank you to richard at zeiss for both sponsoring the prize and ... keeping his word even after uber crashed and burned.
yes, i'll have some words about that whole sitch soon.
again, thank you richard.  that was beyond cool.
we got 600+ entries.  there were some amazing photographs to look at.  the choices were difficult. 
soon ... i'll post a blog with photos representing all of the judge's choices.  in the meantime ... the two following photos -- even though there's no prize therewith associated -- represent 2nd and 3rd places...
2nd place was ...
by markus hartel of new york city.  very nice moment, mate.  thank you so much for entering.
and last but certainly not least 3rd place goes to ...
by christian rollinson of the united kingdom.  i think you'd be stoked, christian, if you know who liked your photo the best out of all of them.
maybe i'll tell.
maybe i won't.
we'll see.
i'm stoked for erik of amsterdam!  it's so nice knowing you used your contacts and were able to get a photographer -- a deseving photographer, of course -- a new piece of gear and an amazing piece of glass.  i wonder if wank ever did anything like that? ;)
again, thank you judges, submitters and, of course, zeiss. 
yes, i have lotsa photos to share.  scans.  some digi.  that said ... i've been beyond busy.
good stuff.
but beyond busy.
hopefully, i'll be able to post more over the next couple days.
archiving has been taking up a lot of time.  it's been nice, though.  tedious.  but.  nice.
hope this finds you all well!
thank you all for your patience with the contest.  i know many were anticipating the results.  me, too, actually. 
cheers from the not-so-smoky-la.
p.s., guys ... everyone who posts stuff on the web should learn about iptc and including at least copyright information on your photographs.  aperture does it very well.  so does photo mechanic.  photoshop is clunky.  dunno about light room.  but ... seriously ... when your iptc information is in there all someone has to do is see the file info and at least have a clue as to who made the photograph.  i'm just saying.