whilst this may be true of arcadia-centric masons i'm not so sure the level-and-plumb-set of pasadena are the same. how do i know this?
the "halloween cats" show was supposed to be in pasadena on euclid. at a masonic temple. but upon arrival we found plenty of old people and ... a crafts show and craftsman tour. they thought we were on drugs when we asked "where are the cats?"
whatever.
some clever blackberrying under "halloween cats" and "show" and "los angeles" county as search terms lead me to the conclusion that, in fact, masons like to host cat shows. they were all over the fucking place. masonic temple here. cat show there. i found this to be especially true of los angeles and phoenix.
who knew.
perhaps this woman does ...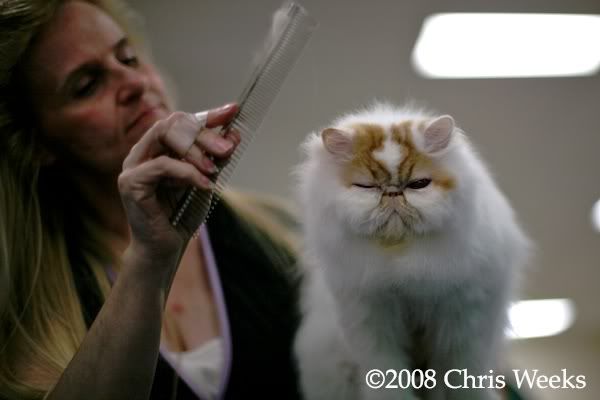 it would also appear that exporting a 600x600 maximum with aperture has solved the bullshit with the sizing of my photos.
on the subject of apple ... well ... found out that none of the apple stores would be receiving the pimped-out new mac book pros (e.g., with the fastest processor and fastest biggest drives) and would have to be ordered online. i think if you know nothing about macs apple stores are fine. see ... i'm used to "the reseller days." they were much better. then the apple stores took over, the resellers lost traction and now we have lots of cough-cough-genius-bars and resellers who think they're amazing.
rather than deal with mac-snobs and yell at someone i'll take the "less-than-stellar-geniuses" because at least they have to defer to a manager. ;)
anyway ... can't wait for the new machine so that certain programs-which-will-remain-nameless run faster!
no fw400 port. odd. i get it but odd. all of my archive drives are fw800 so ... all good. even my portable drive holding the aperture library, which is way too fucking big to keep on the local drive, is fw800.
bitches make me have to buy another monitor adapter, though.
whatever.
they're still the best platform out there.
and ... i honestly think .. they're a bargain for what you get.
fucking cats.
forgot.
at least i didn't start talking about palin, right?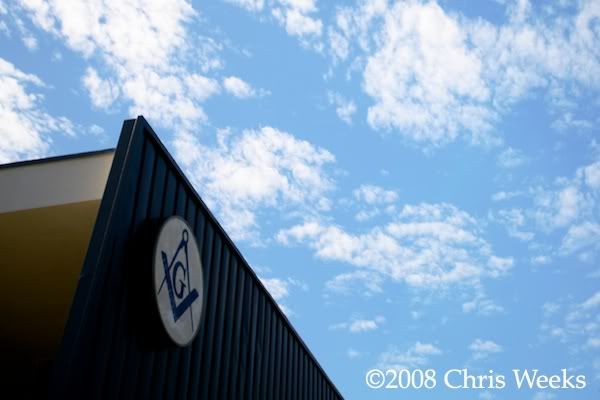 beautiful arcadian-masonic-day for a cat show.
seriously, though, after paying the us$5 admittance fee the first person i saw was dressed in a cat suit.
it wasn't halle berry.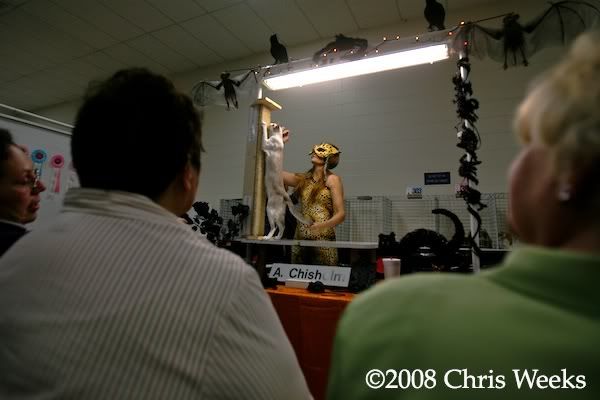 yes, i exposed it that way because i wanted a bit of the creepiness factor to weigh on the photo.
'twas.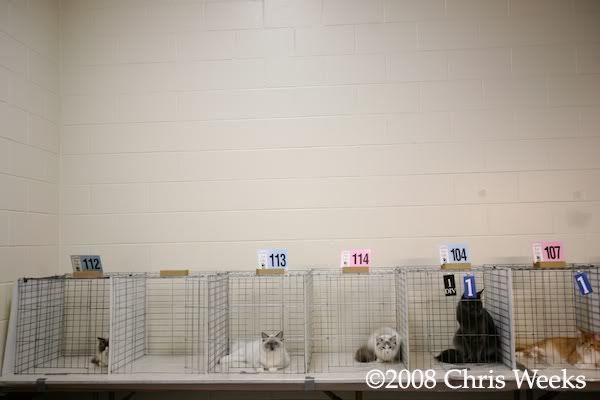 unlike dog shows the cats are pretty much all in cages. poor fuckers.
i wanted to see what it'd be like to see them all free.
probably not a great idea, though.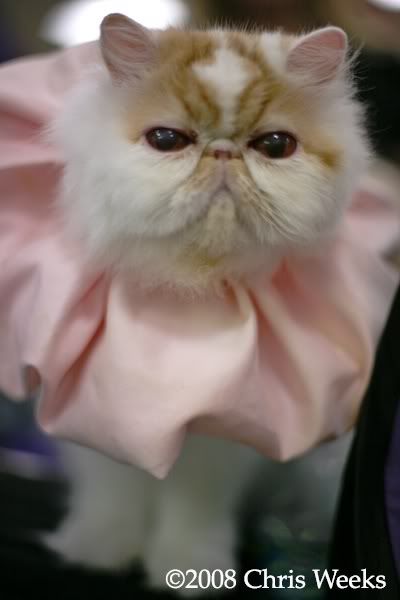 i mean, really.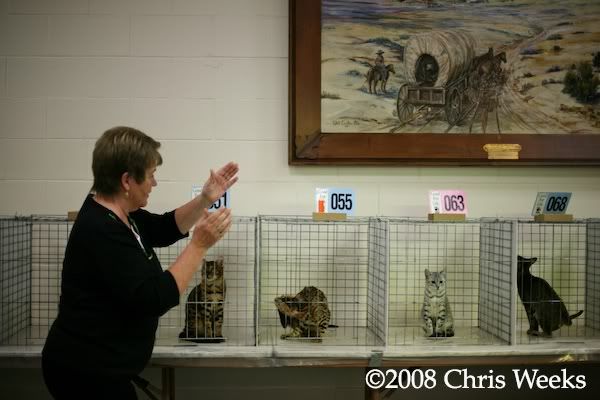 i think they'd be happier chasing shit.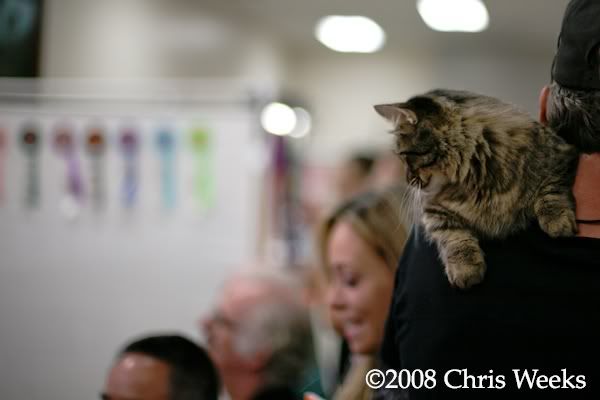 there was a lot of "that" going on. i guess cats like shoulder rides.
shaved ________
fill in the blank.
okay ... not shaved. bald.
i'll stop.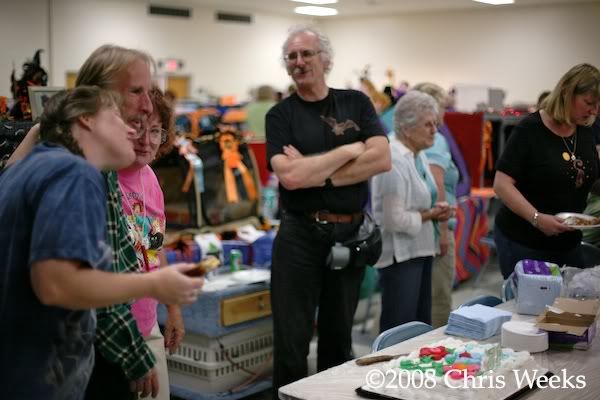 cat show birthdays!
i guess ya' gotta celebrate where you can.
j was testing out her canon g10.
the cat was screaming at her.
homey was pretty cool. whatever this breed is ... it's thousands of years old. very vocal.
plenty of people would sell you a cat here.
some would even give you one.
seems sometimes "unintended crosses" of breeds happen unbeknownst to their owners.
very odd and secret and ancient things go on in this hall ... when they're not hosting cat shows, of course.
wonder if they have "key parties," too?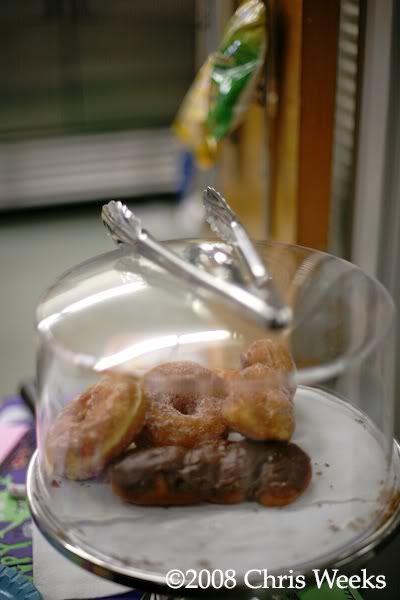 donuts.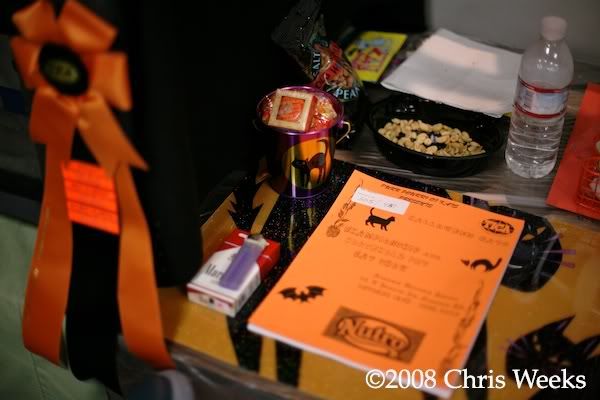 halloween cats and a pack of reds.
that's what it's all about.
for sure.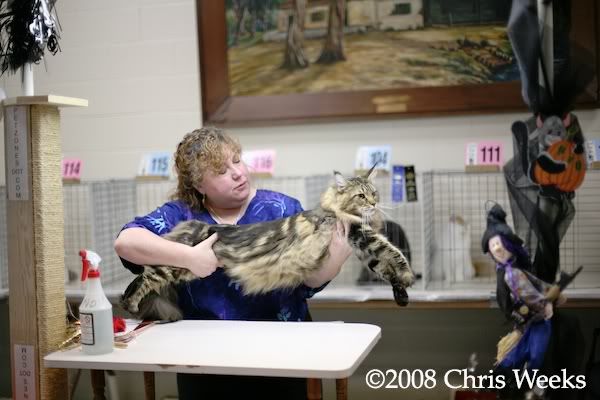 and stretched out cats. this fucker ... damn ... i'd love to see him chase mice. i mean ... hell ... i'd love to see him chase a fucking deer. the paws on this guy were almost as big as my hand. okay ... not quite.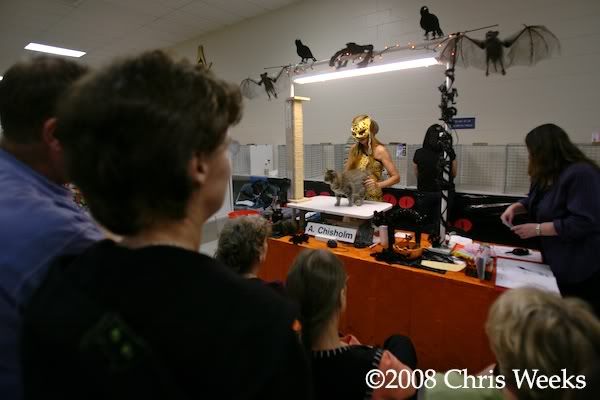 there's cat woman again. while the other "judges" would engage the people sitting in front of them this woman was a bit aloof.
odd-aloof.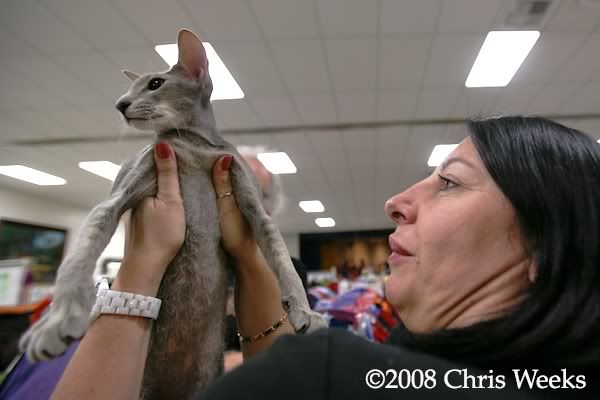 an ancient breed.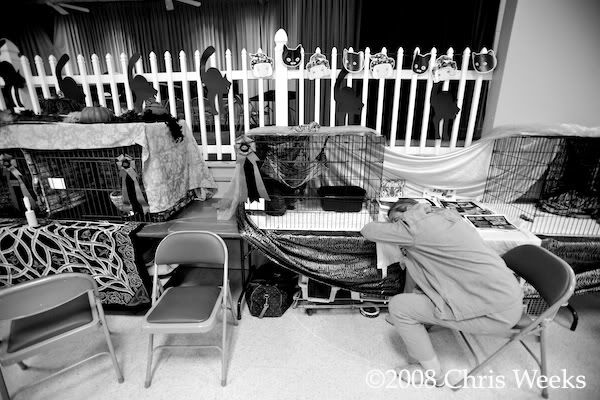 the competition was exhausting.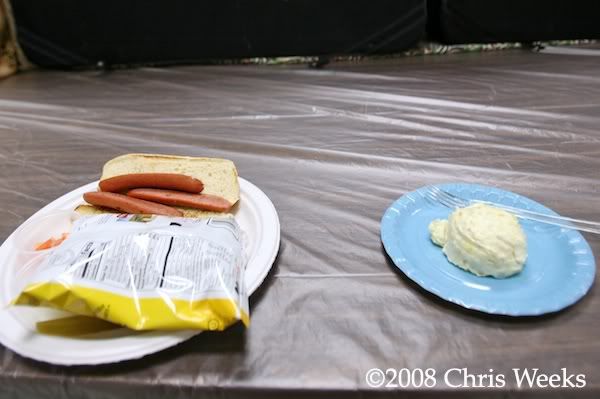 cat show fare. but it was good. and the masons run a nice and tidy kitchen...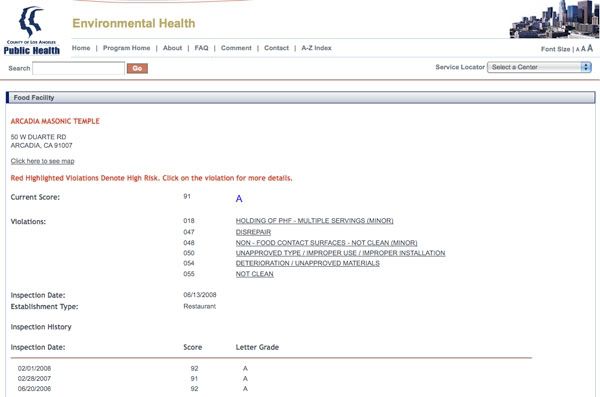 always nice to know its cool to eat there. ;)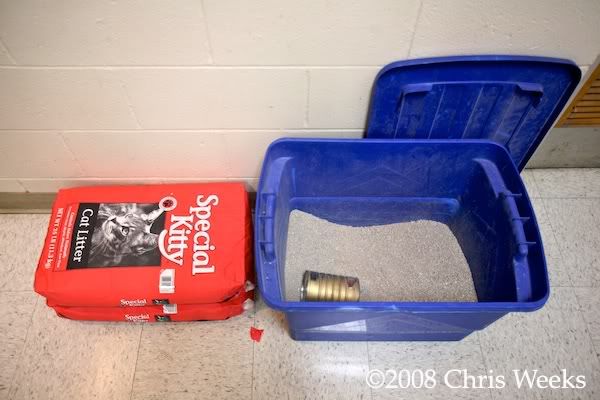 you get free cat litter, though.
that's a plus, of course.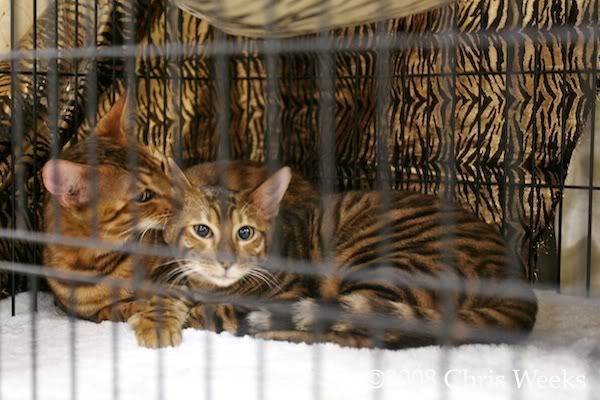 there was some mutual-aid going on as well.
and that looming symbol.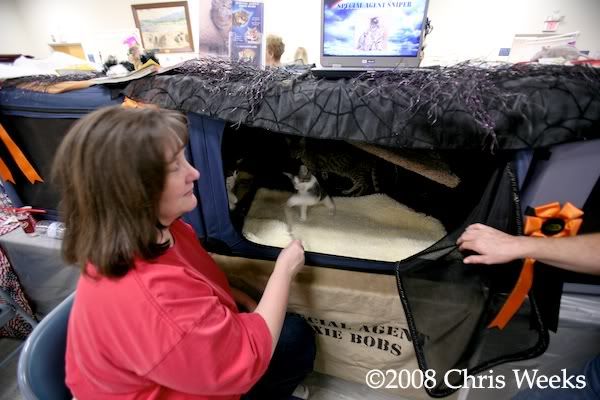 we could have taken that little guy home.
but we have a spaniel.
a spaniel who was bugging us to make him a facebook page. crazy.
as much as it's fun to make fun of cats ... they're pretty fucking cool looking.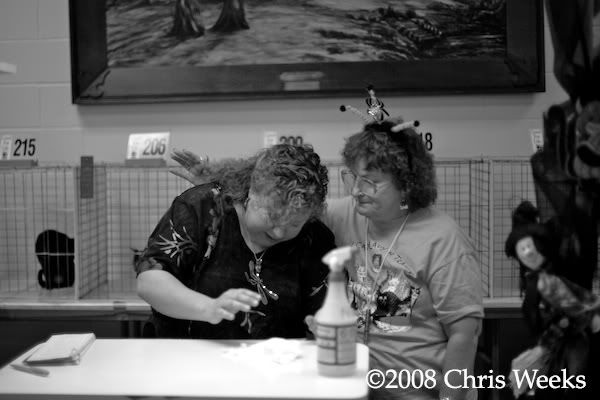 i promise the woman on the left's shirt says "crazy cat lady in training."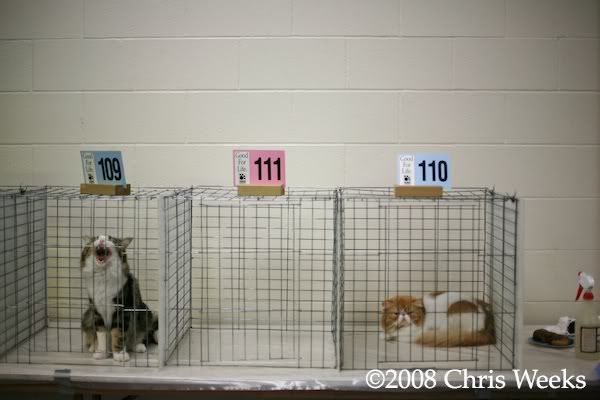 homeboy was bored.
homegirl was enjoying the primping.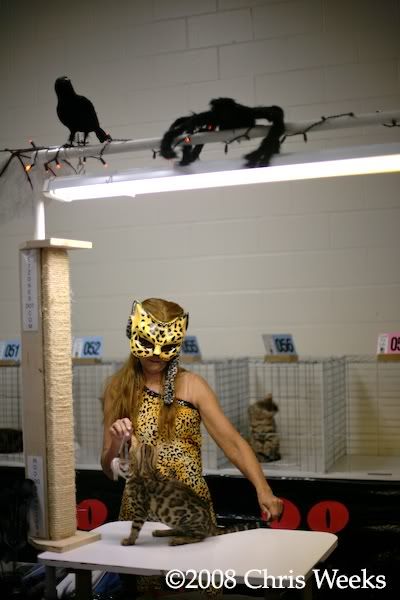 mysterious-woman was matching.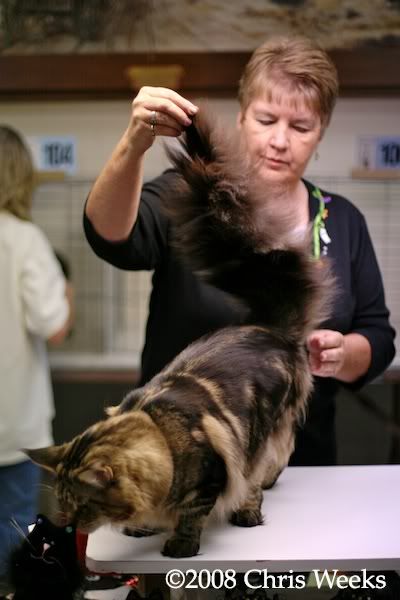 homeboy was getting ready for a "sack check."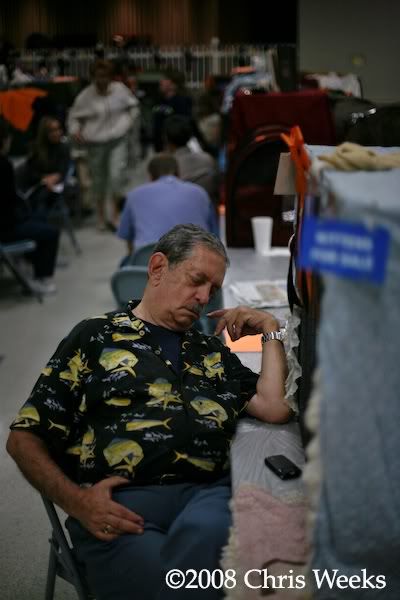 like his compatriot a few frames before ... he was tired.
competition was swift and tiring.
he was getting spoon-fed.
he's a fancy show cat. that's what fancy show cats do so they can keep their game.
mr. stoic cat. well-played.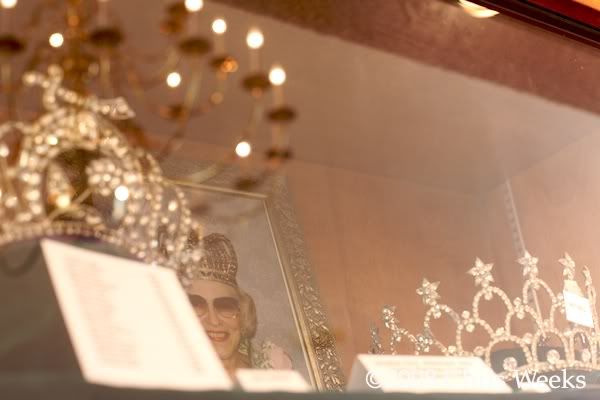 there was a case full of tiaras.
and photos of old women.
and cups.
and gavels.
and squares.
and plumbs.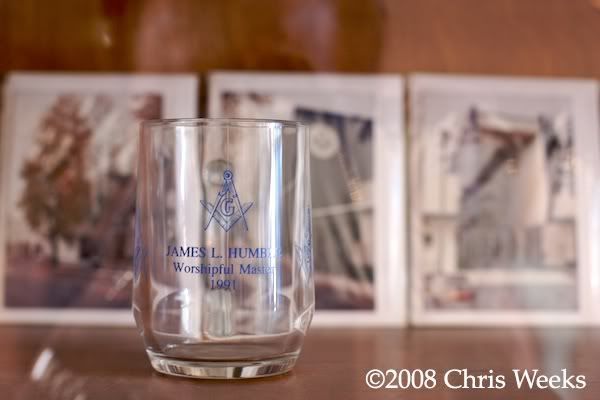 and kinda-creepy sayings. "worshipful master"?
hmm.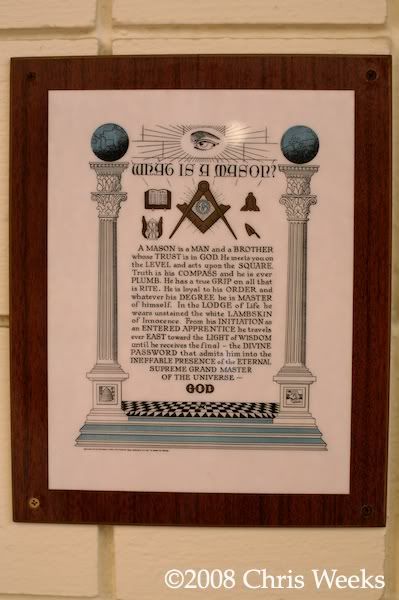 if you were wondering what a mason is/was, it's all right there.
i'm sure wank is a mason. he has a facebook account, though. gear-wanks unite ... wonder if that's a group on facebook?
upside down pentagrams ... i mean ... have they never seen a sabbath or ozzy album?
who knew.
we didn't.
why did we go to a halloween cats show?
dunno.
so ... hope you're all having a fabulous weekend!
we're gonna see "burn after reading."
cheers from the warmer-than-usual-la.
p.s., i think the ubrian prosecutor has read too many fucking novels. no way that chick did it.
p.p.s., um ... who advertises photography on facebook???? oh, my. this guy. someone should teach him how to do colour-to-bw conversions. ;)